There's something truly special about Greek cuisine, especially when it comes to traditional fasting recipes. One such delightful treat is Fanouropita, a unique cake that holds both cultural significance and irresistible flavors.
Made with wholesome ingredients and infused with aromatic spices, this traditional Greek cake is perfect for those observing fasting periods or simply craving a delicious treat. Learn how to create a moist and fragrant cake that combines the flavors of cinnamon, cloves, topped with a sprinkle of powdered sugar. Join us as we delve into the rich history and spiritual significance of Fanouropita, and indulge in this beloved Greek delicacy. Don't miss out on this culinary adventure into Greek traditions and flavors.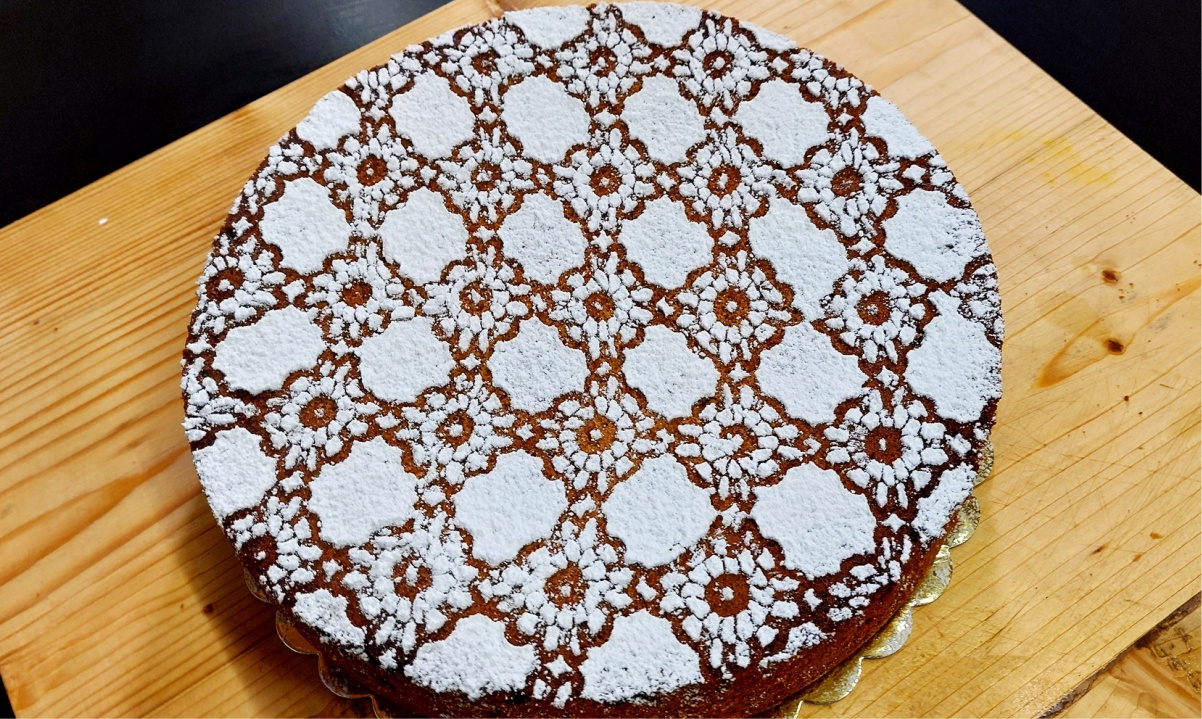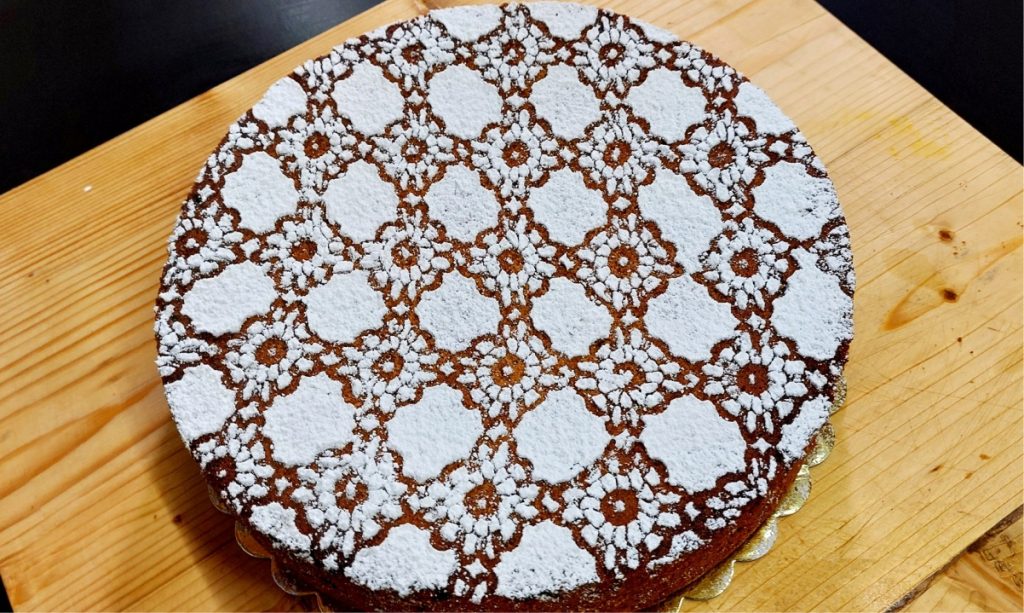 Fanouropita is a traditional Greek cake that is typically made and offered in honor of Saint Fanourios, a Greek Orthodox saint. It is a simple and humble cake. Fanouropita is believed to have a spiritual significance, and it is often made when someone is seeking Saint Fanourios' help in finding lost or hidden things, or for general blessings and prayers.
Preparing the Ingredients for Fanouropita
Before diving into the baking process, let's gather all the essential ingredients to create this delightful Greek fasting cake:
12.3 oz Seed oil
14.1 oz Sugar
1 tbsp Ground Cinnamon
1/2 tsp Ground Cloves
26.5 oz Self-raising flour
14.1 oz Orange juice
1/2 tsp Baking soda
7.1 oz Black Currant
1 Pinch of salt
Instructions for Fanouropita
Now that we have everything we need, let's get started on baking this delectable Fanouropita:
In a mixing bowl, combine the seed oil and sugar, and give it a good stir.
Add the fragrant ground cinnamon and ground cloves to the mixture and continue mixing.
In another bowl, take the black currants and add 2 tablespoons of self-raising flour. Give it a gentle stir to coat the currants evenly.
Add the remaining self-raising flour to the bowl containing the sugar and seed oil mixture. Keep mixing until all the ingredients are well incorporated.
In a separate small bowl, dissolve the baking soda in the orange juice. Stir well to ensure it's fully combined. Then, add this mixture to the bowl with the flour, sugar, and seed oil mixture. Give it a good mix to create a smooth batter.
Sprinkle in a pinch of salt and stir to enhance the flavors.
Time to add the coated black currants to the batter. Gently fold them in, ensuring an even distribution throughout the mixture.
Prepare a baking pan (approximately 12 inches – 30 cm) by lining it with parchment paper. Pour the Fanouropita batter into the pan, spreading it evenly.
Baking and Serving Fanouropita
With the batter evenly spread in the baking pan, it's time to let the oven work its magic:
Preheat your oven to 350°F (175°C).
Place the pan with the Fanouropita batter in the preheated oven and bake for about 40-45 minutes or until a toothpick inserted into the center comes out clean.
Once the cake is baked to perfection, remove it from the oven and let it cool in the pan for a while. This will allow the flavors to settle and the cake to firm up.
After the cake has cooled, carefully transfer it to a serving plate.
For an elegant finishing touch, dust the top of the Fanouropita with a generous sprinkle of icing sugar.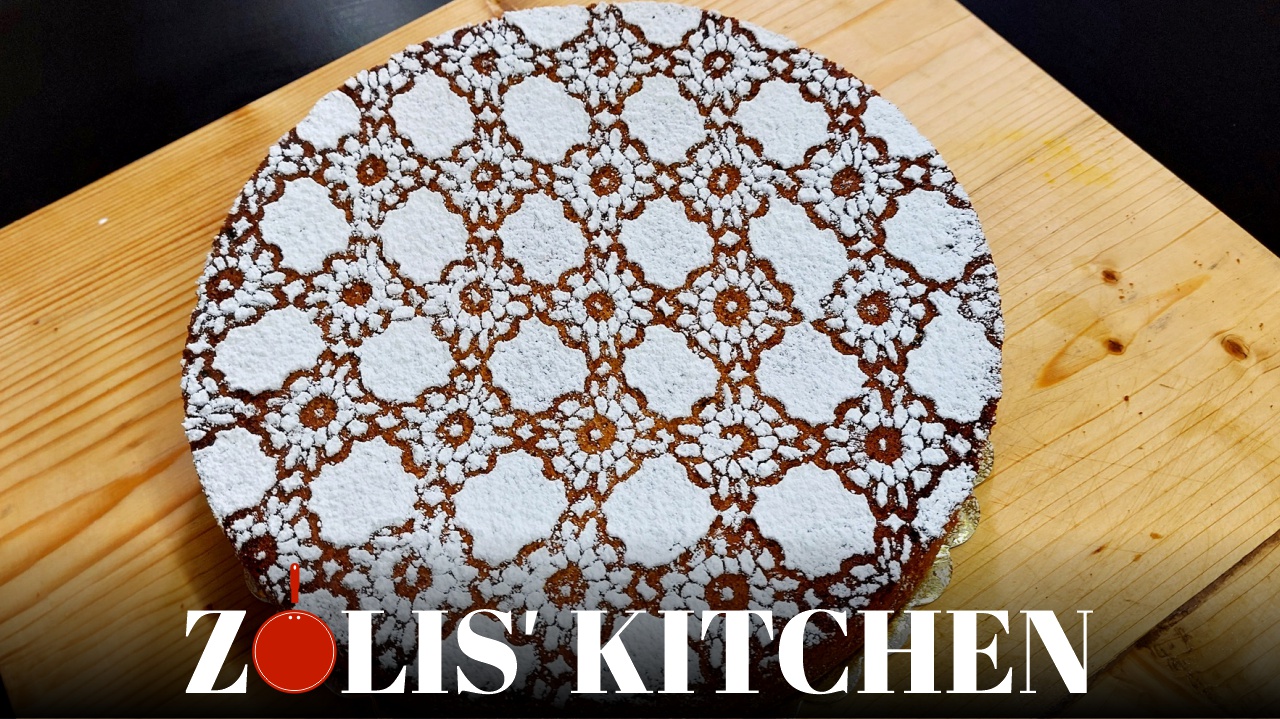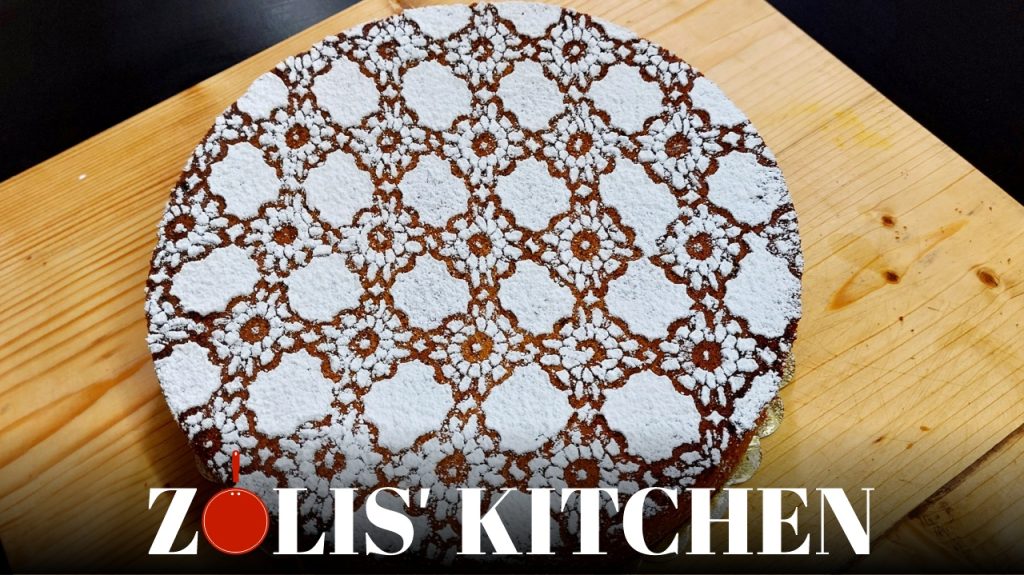 Savor the Fanouropita Experience
Now that your Fanouropita is ready, it's time to savor each delightful bite. The combination of aromatic spices, sweet black currants, and the soft, fluffy texture of the cake will transport you to the vibrant streets of Greece. Enjoy a slice with a cup of hot tea or Greek coffee for the ultimate indulgence. This Fanouropita recipe is not only a treat for your taste buds but also a celebration of Greek culinary heritage.
So, why not embark on this culinary adventure and try your hand at making Fanouropita? Impress your friends and family with this delightful Greek fasting cake and create lasting memories around the table. Let the flavors of Greece captivate your senses and bring joy to your heart.
Nutrition Facts
16 servings per container
---
Calories516
Amount Per Serving% Daily Value *
Total Fat 22.4g

34

%
Sodium 52mg

3

%
Amount Per Serving% Daily Value *
Potassium 214mg

7

%
Total Carbohydrate 73g

25

%

Dietary Fiber 2.4g

8

%
Sugars 35.7g

Protein 5.5g

10

%
* The % Daily Value tells you how much a nutrient in a serving of food contributes to a daily diet. 2,000 calories a day is used for general nutrition advice.