Craving a mouthwatering pizza but don't have yeast on hand or you don't have the time to wait for the dough to rise? No worries! With this Yeast-Free Pizza recipe, you can still enjoy a delightful and flavorful pizza without the need for yeast. This easy-to-follow recipe guarantees a perfect crust, loaded with your favorite toppings and a tangy tomato sauce. Whether you're a seasoned home cook or a beginner, this yeast-free pizza is sure to impress your taste buds and leave you wanting more. Let's dive into the step-by-step guide to creating this scrumptious pizza masterpiece.
I. The Yeast-Free Pizza Dough – A Perfect Base
Ingredients for the Dough:

600 g all-purpose flour
330 g club soda
12 g salt
20 g sugar
50 g olive oil
1 tsp baking powder

Mixing the Dough:
a. In a large bowl, combine the all-purpose flour, salt, sugar, pepper, and baking powder. Stir the dry ingredients until well incorporated.
b. Add 50 g of olive oil and club soda into the bowl. Mix the ingredients thoroughly until a dough forms.
c. Knead the dough slightly to achieve a smooth and pliable texture.d. Transfer the dough to another bowl and add an additional 50 g of olive oil. Gently press the dough and cover the bowl with cling film. Set it aside while you prepare the rest of the pizza ingredients.
Rolling out the Dough:

Divide the dough into two equal balls. Roll out each dough ball to fit the size of your baking pan.

Preparing the Baking Pan:

Line a baking pan with parchment paper and transfer the rolled-out dough onto it.
II. Preparing the Tomato Sauce
Ingredients for the Pizza Sauce:

300 g tomato sauce
Salt
Pepper

Creating the Tomato Sauce:

In a bowl, pour the tomato sauce and season it with a pinch of salt and pepper. Mix well to create a flavorful sauce.
Spread the tomato sauce evenly over the rolled-out pizza dough, ensuring it covers the entire surface.
III. Topping Your Yeast-Free Pizza
The Perfect Cheese Base:

Sprinkle a generous amount of shredded mixed cheese over the tomato sauce, creating a creamy and delicious base for your toppings.

Adding the Savory Toppings:

Place ham slices and small pieces of fresh tomato on top of the cheese layer, infusing the pizza with savory goodness.
Add a second layer of mixed cheese, followed by crispy bacon bits, enhancing the pizza's taste and texture.
IV. Baking Your Yeast-Free Pizza
Preparing the Oven:

Preheat your oven to 390°F (200°C), allowing it to reach the desired temperature for baking.

Baking Time:

Place your assembled pizza into the preheated oven and bake for approximately 40 minutes, or until the crust is golden brown and the cheese has melted to perfection.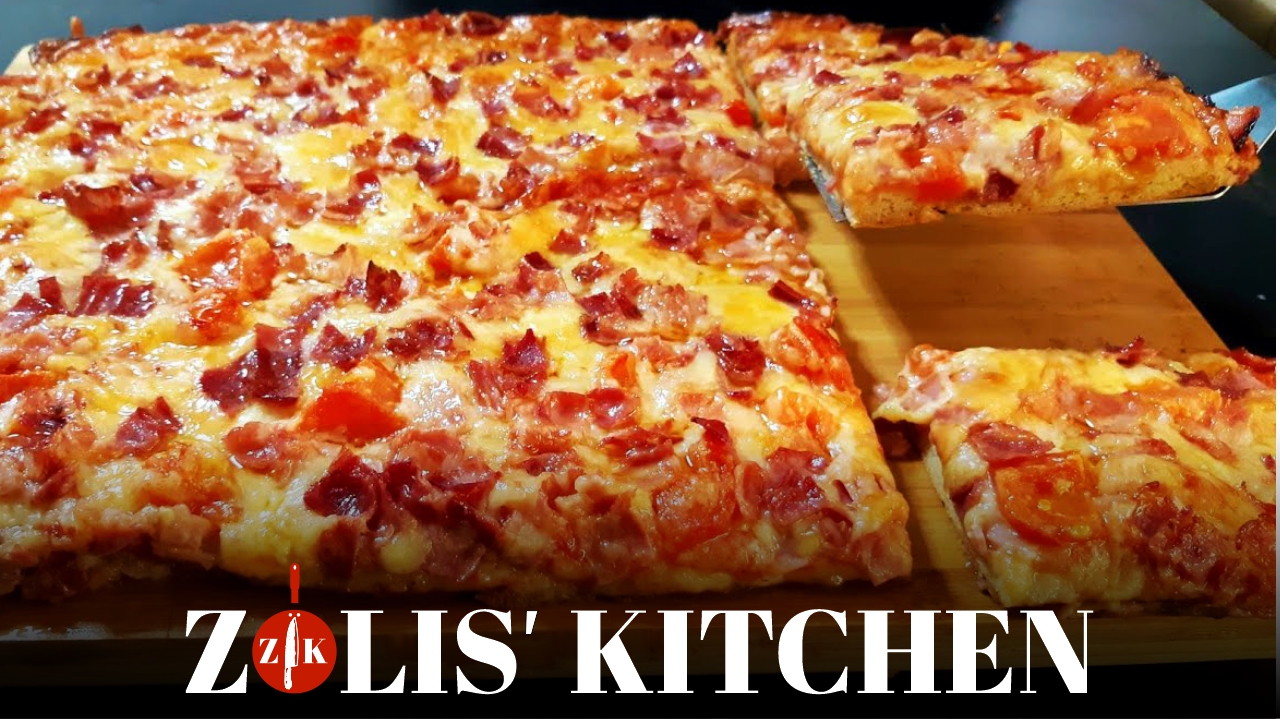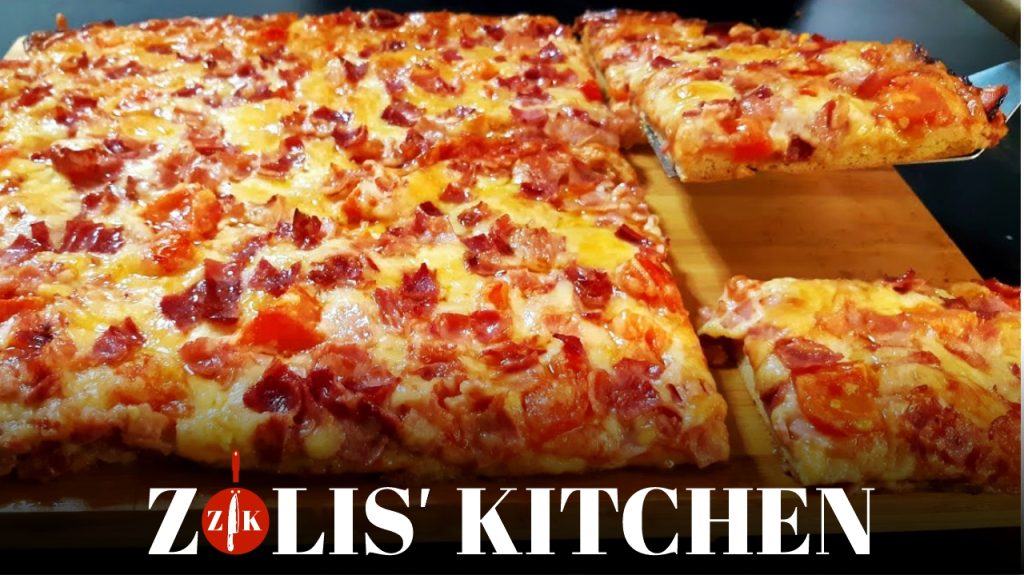 Congratulations! You've successfully created a delectable Yeast-Free Pizza, replete with a perfectly crispy crust and delightful toppings. With this straightforward recipe, you can enjoy the flavors of a classic pizza, even without yeast. Whether it's a fun family night or a casual get-together with friends, this yeast-free pizza is sure to become your go-to recipe. So, go ahead and relish in the joy of a quick and easy homemade pizza that's sure to satisfy your pizza cravings. Happy baking!
Nutrition Facts
24 servings per container
---
Calories269
Amount Per Serving% Daily Value *
Total Fat 14.8g

22

%
Cholesterol 36mg

12

%
Sodium 700mg

30

%
Amount Per Serving% Daily Value *
Potassium 187mg

6

%
Total Carbohydrate 21.6g

8

%

Dietary Fiber 1.1g

4

%
Sugars 1.6g

Protein 12.4g

24

%
Calcium

169

%
Iron

2

%
Vitamin D

3

%
* The % Daily Value tells you how much a nutrient in a serving of food contributes to a daily diet. 2,000 calories a day is used for general nutrition advice.