Introduction to Greek Sandwich Bread
Are you ready to embark on a culinary journey to Greece without leaving your kitchen? Look no further than our authentic Greek sandwich bread recipe. These buns are a culinary masterpiece, offering a taste of Greece in every delightful bite. If you're a fan of Mediterranean flavors and enjoy making your own bread, you're in for a treat.
Essential Ingredients for Greek Sandwich Bread
To create these heavenly Greek sandwich buns, you'll need the following essential ingredients:
Water, Lukewarm: Lukewarm water is the foundation of your dough, ensuring that it rises to perfection.
Corn Oil: Corn oil adds a subtle richness to the bread, making it irresistibly soft and flavorful.
Sugar: Sugar provides a touch of sweetness, enhancing the overall taste of the buns.
Salt: Salt balances the flavors and helps in creating a well-rounded taste.
Dry Yeast: Dry yeast is the magic ingredient that gives these buns their fluffy texture.
Hard Flour (or All-Purpose Flour): Whether you choose hard flour or all-purpose flour, it forms the base of your dough, giving it structure.
Step-by-Step Preparation
Let's dive into the exciting process of crafting your own Greek sandwich buns:
Mixing the Dough: In a mixer's bowl, combine the lukewarm water, flour, sugar, corn oil, salt, and dry yeast. Beat this mixture for about 5 minutes until it forms a smooth dough.
Rising to Perfection: Score the dough with a cross, then set it aside to rise for approximately 40 minutes. This step is crucial for achieving the right texture.
Shaping the Buns: After the dough has risen, give it a gentle knead, and then divide it into 6 equal parts. Roll each part into a stick shape.
Crafting the Buns: Cross two edges of the dough, fold one edge into the center, and fold the other edge downwards. This creates the distinctive shape of Greek sandwich buns.
Preparing for Baking: Place your beautifully shaped buns on a baking dish lined with parchment paper. Let them rise a bit more.
Adding the Finishing Touches: In a bowl, mix water with some sugar and brush each bun with this mixture. Sprinkle sesame seeds on top for that classic Greek touch.
Baking to Perfection: Preheat your oven to 180°C (355°F) and bake the buns for approximately 30 minutes. The aroma of freshly baked Greek sandwich bread will fill your kitchen.
Tips for Perfect Greek Sandwich Buns
Baking Like a Pro: To achieve bakery-quality Greek sandwich buns, make sure your oven is preheated to the right temperature. This ensures even baking and a perfect crust.
Flavor Variations: Experiment with different ingredients to add unique flavors to your buns. Consider adding herbs, olives, or cheese for a twist.
Storage Tips: To keep your Greek sandwich buns fresh, store them in an airtight container or freeze them for later use.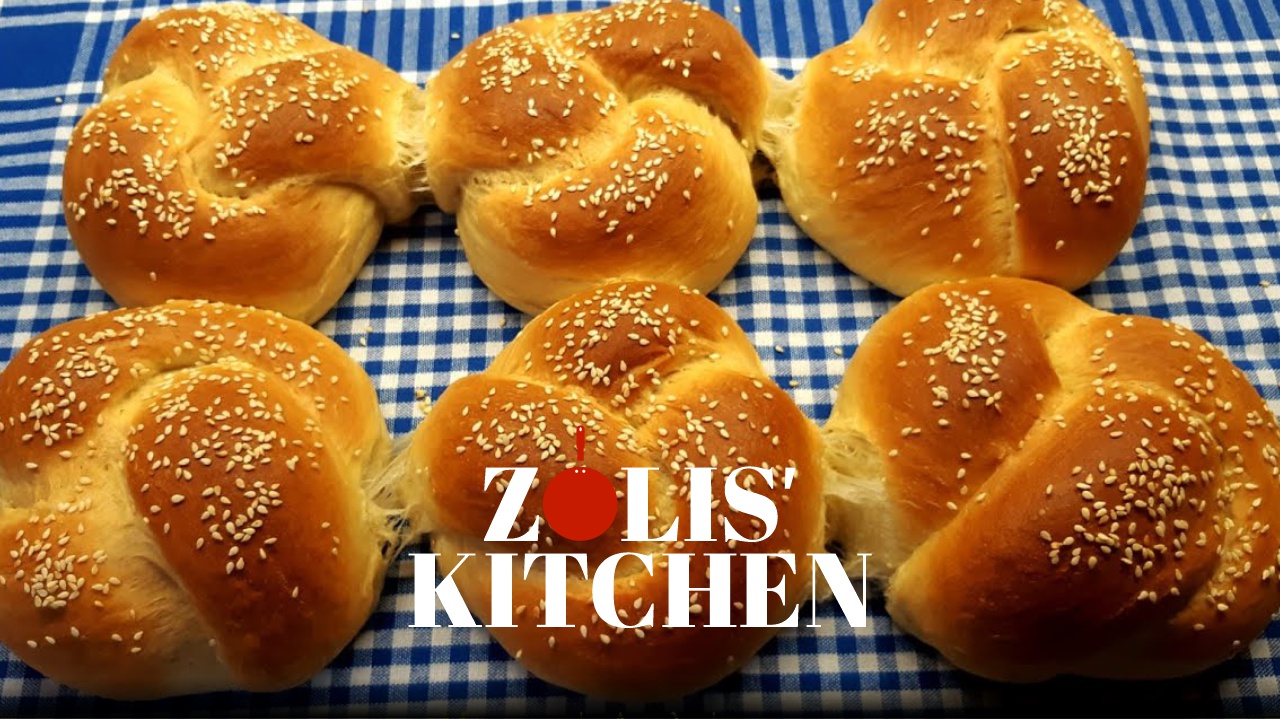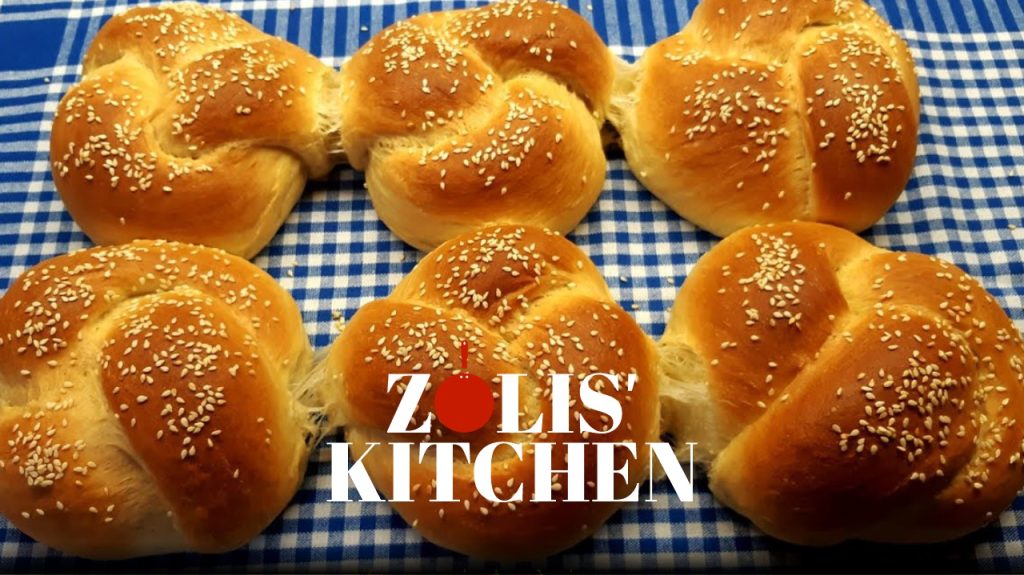 By following these steps and tips, you'll master the art of making authentic Greek sandwich buns that will delight your taste buds and impress your guests. Enjoy your culinary adventure in the heart of Greece, right at home!
Nutrition Facts
6 servings per container
---
Calories456
Amount Per Serving% Daily Value *
Total Fat 9.6g

14

%
Sodium 518mg

22

%
Amount Per Serving% Daily Value *
Potassium 1mg

1

%
Total Carbohydrate 80.8g

27

%

Dietary Fiber 0.6g

0

%
Sugars 8.3g

Protein 13g

26

%
* The % Daily Value tells you how much a nutrient in a serving of food contributes to a daily diet. 2,000 calories a day is used for general nutrition advice.