Indulge in the pure bliss of homemade soft vanilla ice cream, a timeless treat that brings delight to both young and old. With its velvety-smooth texture and rich vanilla flavor, this classic dessert is sure to satisfy your sweet tooth. In this recipe, I will guide you through a step-by-step recipe to create your own homemade vanilla ice cream. Get ready to embark on a delicious journey of creamy goodness!
The Ingredients You'll Need
Before we dive into the recipe, let's gather all the ingredients required to make this delectable soft vanilla ice cream:
1000 ml heavy cream
300 g sugar
1 tsp vanilla extract
Preparing the Ice Cream Base
To begin, let's prepare the base for our soft vanilla ice cream. Follow these simple steps:
Heating the Cream
Place a pot on the stove over medium heat. Add the heavy cream and sugar to the pot, stirring constantly for approximately 5 minutes. The cream will gradually turn a pale yellow color, and the sugar will dissolve completely. Once this is achieved, turn off the heat.
Infusing the Flavor
Add the vanilla extract to the pot and stir it into the cream mixture. The vanilla extract will infuse its delightful aroma and flavor into the ice cream base.
Chilling and Freezing the Ice Cream
Now that our ice cream base is ready, it's time to chill and freeze it to achieve that perfect creamy consistency.
Step 1: Transferring the Mixture
Carefully pour the cream mixture into a bowl, ensuring not to spill any of the precious liquid. It's important to use a bowl with enough space to accommodate expansion during the freezing process.
Step 2: Covering and Chilling
Cover the bowl with a lid or plastic wrap to protect the mixture from any unwanted flavors or odors. Place the bowl in the freezer and let it chill for approximately 3 hours. This initial chilling period helps develop the desired texture of the ice cream.
Step 3: Beating the Mixture
After 3 hours, remove the bowl from the freezer and beat the chilled mixture using an electric mixer. This step helps incorporate air into the ice cream, resulting in a smoother and creamier texture. Beat the mixture for a couple of minutes until you achieve a light and fluffy consistency.
Step 4: Removing Bubbles
Using a spatula, gently remove any air bubbles that may have formed during the mixing process. This ensures a smooth and consistent texture throughout the ice cream.
Step 5: Final Freezing
Cover the bowl again, this time with cling film, making sure the film directly touches the surface of the ice cream mixture. This helps prevent ice crystals from forming and maintains the creamy texture. Place the bowl back in the freezer and let it freeze overnight for about 10 to 12 hours.
Savoring the Creamy Goodness
Congratulations! Your homemade soft vanilla ice cream is now ready to be savored and enjoyed. Scoop generous portions into bowls or cones, and let your taste buds revel in the velvety goodness of this classic dessert. You can also get creative by adding toppings like chocolate sauce, fresh berries, or crushed cookies for an extra indulgent treat.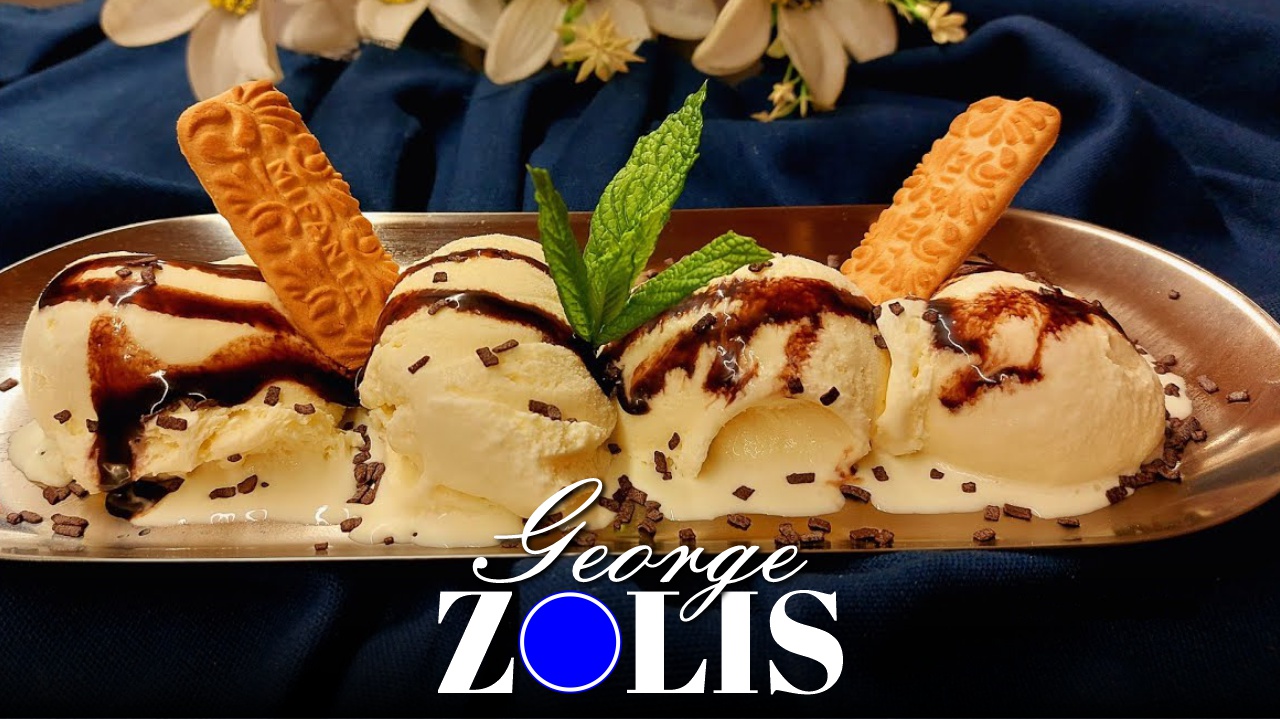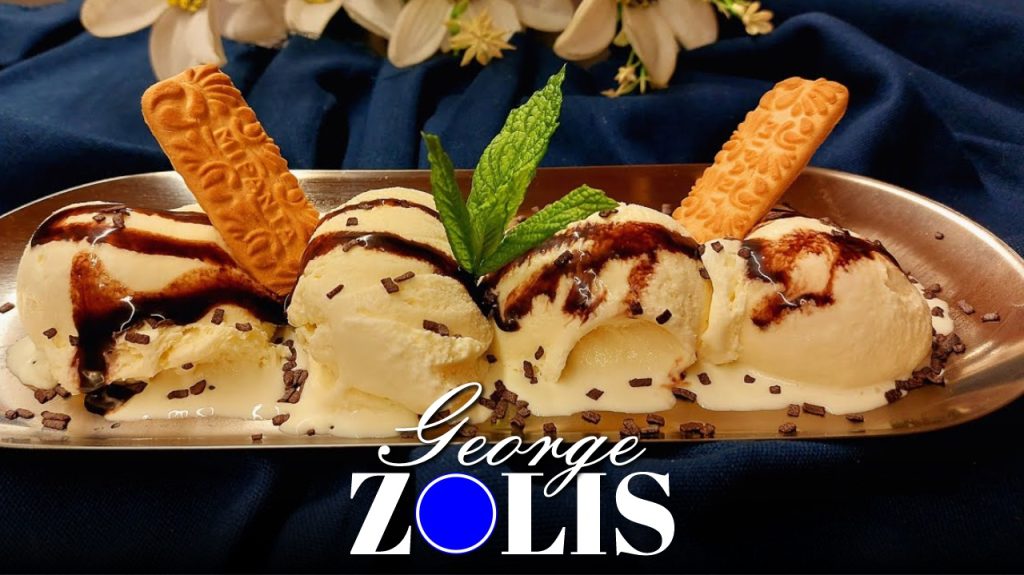 Creating your own soft vanilla ice cream at home is a delightful culinary adventure that rewards you with a luscious and satisfying dessert. With simple ingredients and a few easy steps, you can experience the joy of homemade ice cream any time you desire. So, gather your ingredients, follow the recipe, and let the creamy goodness of soft vanilla ice cream transport you to a world of pure indulgence. Treat yourself and your loved ones to this timeless dessert that never fails to bring smiles and moments of sheer bliss.
Nutrition Facts
16 servings per container
---
Calories290
Amount Per Serving% Daily Value *
Total Fat 23.5g

36

%
Cholesterol 87mg

29

%
Sodium 24mg

1

%
Amount Per Serving% Daily Value *
Potassium 48mg

2

%
Total Carbohydrate 20.6g

7

%
Protein 1.3g

2

%
* The % Daily Value tells you how much a nutrient in a serving of food contributes to a daily diet. 2,000 calories a day is used for general nutrition advice.