Indulge in the heavenly flavors of the Vanilla Cream Icebox Cake, a decadent dessert that combines luscious cream, tender biscuits, and a touch of sweetness. This showstopping treat is perfect for any occasion, whether you're hosting a special gathering or simply treating yourself to a delightful sweet indulgence. Let's dive into the recipe and discover how to create this mouthwatering Vanilla Cream Icebox Cake that will leave everyone craving for more.
The Creamy Filling
To create the velvety cream filling, you will need whole milk, corn starch, egg yolks, sugar, butter, vanillin, and a pinch of salt. These ingredients come together to form a rich and smooth cream that will be the star of this delectable cake.
Whipped Cream Topping
For the light and fluffy whipped cream topping, we will use plant-based cream and a touch of vanillin. This delightful addition adds a creamy and airy texture that perfectly complements the creamy filling.
The Base – Biscuits
The foundation of this cake is made of biscuits, specifically Miranda biscuits. These biscuits provide a delightful crunch and absorb the flavors of the cream and milk, resulting in a heavenly texture.
Cooking the Cream for the Icebox cake
In a large pot, combine the milk, corn starch, sugar, egg yolks, vanillin, and a pinch of salt. Bring the mixture to a boil, stirring constantly until it thickens into a smooth cream. Remove from heat and add the butter, stirring until fully melted. Transfer the cream to a bowl and cover it with cling film, ensuring direct contact with the cream. Refrigerate for an hour to set.
Whipping the Cream
Using a mixer, beat the plant-based cream and vanillin until it reaches a light and fluffy consistency. The whipped cream will add an extra layer of indulgence to our Vanilla Cream Icebox Cake.
Assembling the Vanilla Cream Icebox Cake
Building the Layers: Begin by dunking each biscuit into milk for a second, allowing it to absorb the moisture. Place a layer of biscuits in a square cake ring, followed by a layer of the creamy filling. Repeat this process, alternating layers of biscuits and cream until the desired height is achieved.
Finishing Touches
Pipe a layer of whipped cream on top of the final layer of biscuits, creating a beautiful and delicious finish. Sprinkle some cocoa powder over the whipped cream for an extra touch of indulgence and visual appeal.
Serving and Enjoying
Chilling and Serving: Once assembled, refrigerate the Vanilla Cream Icebox Cake for at least 4 hours or overnight. This chilling time allows the flavors to meld together, resulting in a harmonious and delightful dessert. When ready to serve, remove the cake ring and cut into generous slices, placing them on individual dessert plates.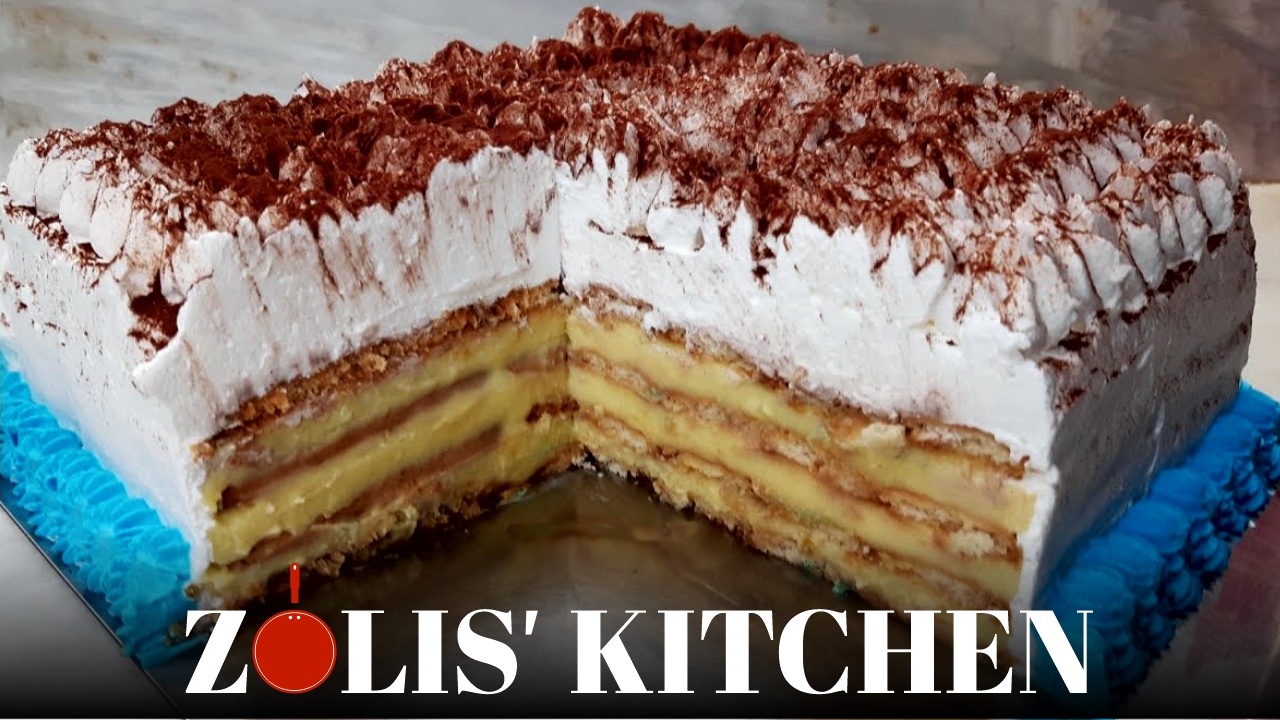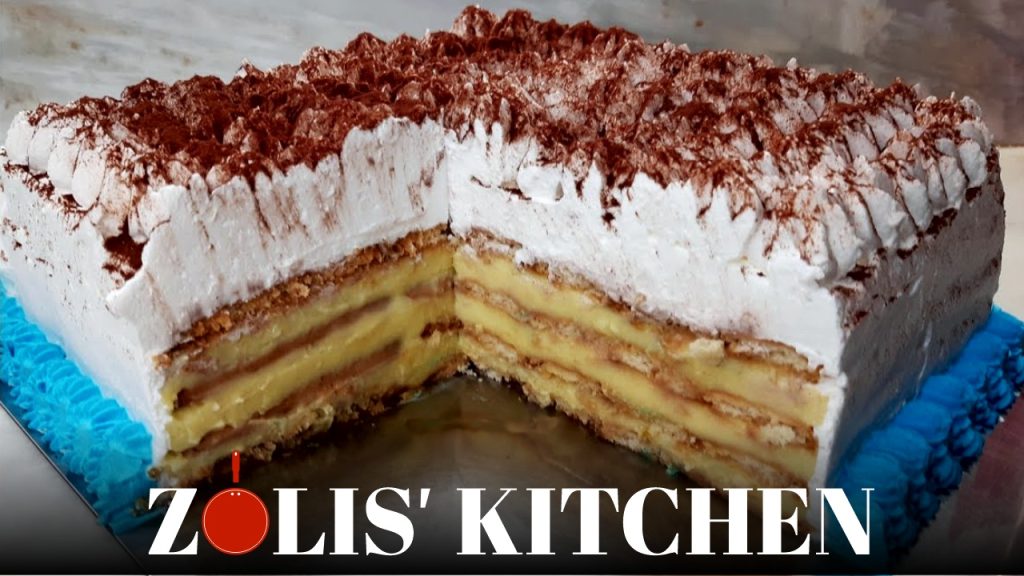 Unleash your culinary creativity and treat yourself to the delightful flavors of the Vanilla Cream Icebox Cake. With its creamy vanilla filling, tender biscuits, and heavenly whipped cream topping, this dessert is a showstopper that will captivate your taste buds and make any occasion memorable. Whether you're hosting a dinner party or simply satisfying your sweet tooth, this recipe is a guaranteed crowd-pleaser. So, gather your ingredients, follow the easy steps, and embark on a delicious journey with this irresistible icebox cake.
Nutrition Facts
10 servings per container
---
Calories505
Amount Per Serving% Daily Value *
Total Fat 24.5g

37

%
Cholesterol 109mg

37

%
Sodium 755mg

32

%
Amount Per Serving% Daily Value *
Potassium 430mg

13

%
Total Carbohydrate 63.7g

21

%

Dietary Fiber 1.3g

4

%
Sugars 23.7g

Protein 10.3g

20

%
Calcium

255

%
Iron

2

%
Vitamin D

63

%
* The % Daily Value tells you how much a nutrient in a serving of food contributes to a daily diet. 2,000 calories a day is used for general nutrition advice.