Indulge in a guilt-free treat with our mouthwatering Vegan Chocolate Cake! This delightful recipe replaces traditional ingredients with vegan-friendly alternatives, making it perfect for those with dietary restrictions or those who simply love plant-based desserts. Bursting with rich, chocolaty goodness, this cake is sure to impress even the most discerning chocolate lover. Let's dive into the easy-to-follow recipe and discover how to create this delectable Vegan Chocolate Cake, topped with a luscious chocolate coating.
I. The Ingredients: A Symphony of Vegan Goodness
Before we embark on the journey of creating this delectable Vegan Chocolate Cake, let's take a look at the star ingredients that make it a showstopper:
For the Vegan Chocolate Cake:

500 g Self-raising flour
1 tsp Baking powder
2 vials Vanillin
400 g Coconut milk (or almond milk)
200 g Seed oil
300 g Sugar
200 g Dark chocolate couverture
2 tbsp Vinegar
1/2 tsp Baking soda

For the Chocolate Coating:

400 g Dark chocolate couverture
50 g Seed oil
200 g Coconut milk
II. Vegan Chocolate Cake Recipe: A Step-by-Step Delight
Now that we have all the ingredients ready, let's dive into the step-by-step process of creating this heavenly Vegan Chocolate Cake:
Preparing the Vegan Chocolate Cake:
a. Combine the wet ingredients:

In a mixing bowl, combine the sugar, coconut milk, and seed oil. Mix well until a smooth and creamy consistency is achieved.

b. Create the chocolate mixture:

In another bowl, add the dark chocolate couverture (chopped) and 2 tbsp of the self-raising flour. Stir well to ensure even distribution.

c. Mix the dry ingredients:

To the bowl of sugar, milk, and oil mixture, add the remaining self-raising flour, baking powder, and vanillin. Stir until all ingredients are fully incorporated.

d. Activate the leavening agent:

In a separate small bowl, mix the vinegar with the baking soda. Add this mixture to the cake batter, allowing it to activate and create a light and fluffy texture.

e. Combine all the components:

Gradually add the chocolate and flour mixture into the cake batter, stirring well to ensure a consistent blend of flavors.

Baking the Vegan Chocolate Cake:

Preheat the oven to 340°F (170°C).
Pour the prepared batter into a cake pan lined with parchment paper.
Use a spatula to spread the mixture evenly, ensuring the cake bakes uniformly.
Bake for 1 hour.
III. The Decadent Chocolate Coating
A luscious chocolate coating elevates this Vegan Chocolate Cake to a whole new level of indulgence. Let's learn how to prepare it:
Creating the Chocolate Coating:
a. Melting the Ingredients:

In a pot, add the heated coconut milk, seed oil, and dark chocolate couverture.
Stir the mixture continuously until the chocolate has melted completely, resulting in a velvety-smooth consistency.
IV. Assembling the Vegan Chocolate Cake
Now comes the time to assemble this delectable dessert and give it the final touch it deserves:
Preparing the Cake for the Coating:

Using a stick or skewer, create several holes in the cake. These holes will allow the chocolate coating to permeate the cake, adding a burst of chocolaty goodness to every bite.

Adding the Chocolate Coating:

Pour the prepared chocolate mixture over the cake, ensuring it covers the surface entirely.
Use a spatula to spread the chocolate coating evenly, creating a picture-perfect finish.
V. Optional Decoration: Adding a Personalized Touch
For those looking to add an extra touch of elegance, consider these optional decorations:
Sprinkle shredded coconut and sweet cherries on top of the chocolate-coated cake.
These visually appealing toppings not only add color but also introduce delightful flavors that complement the rich chocolate taste.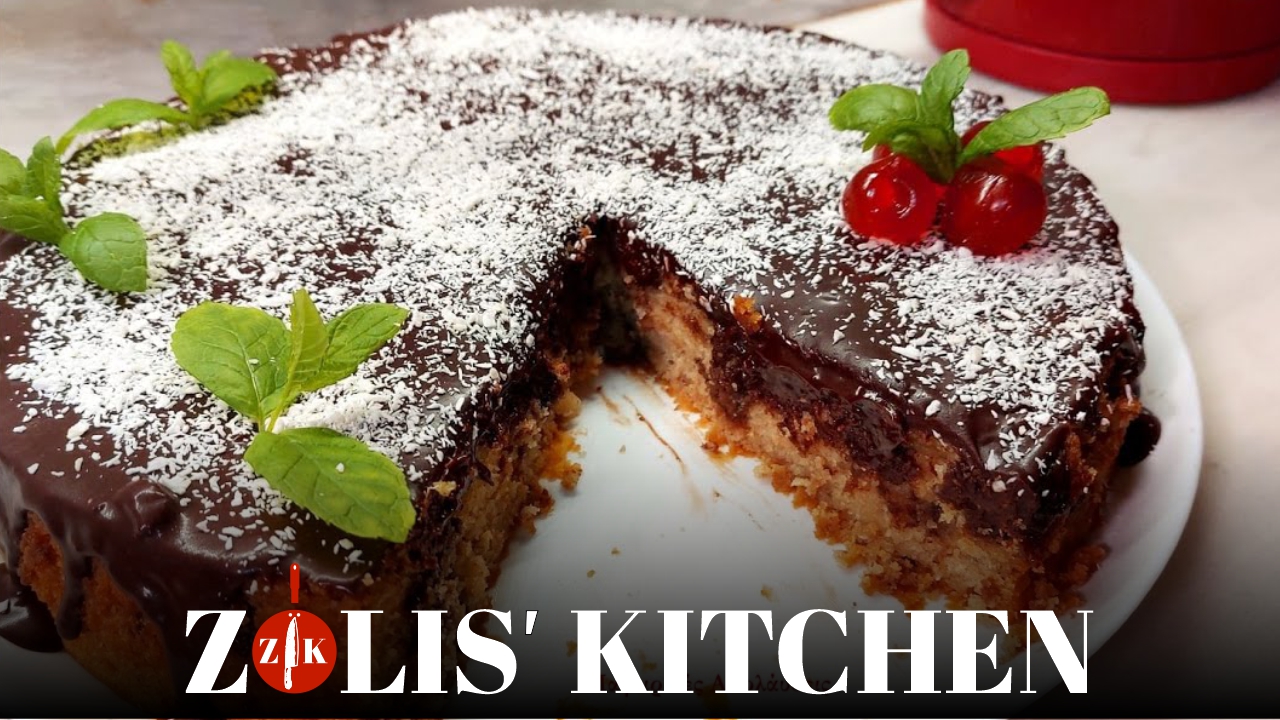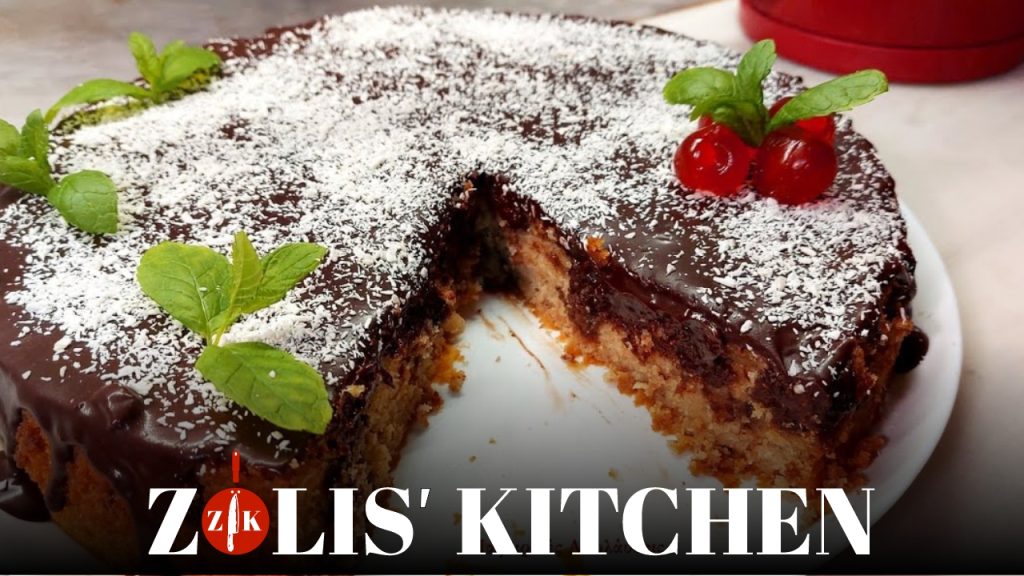 Congratulations! You've successfully crafted a divine Vegan Chocolate Cake that's both irresistible and cruelty-free. This show-stopping dessert is a true testament to the magic of plant-based baking. With a moist and tender crumb, and a heavenly chocolate coating, this cake is sure to become a favorite among vegans and non-vegans alike. So, go ahead and treat yourself to a guilt-free indulgence, and share the joy of this Vegan Chocolate Cake with your loved ones. Happy baking!
Nutrition Facts
16 servings per container
---
Calories632
Amount Per Serving% Daily Value *
Total Fat 42.4g

65

%
Sodium 45mg

2

%
Amount Per Serving% Daily Value *
Potassium 165mg

5

%
Total Carbohydrate 60.1g

20

%

Dietary Fiber 6.7g

24

%
Sugars 27.8g

Protein 6.6g

12

%
* The % Daily Value tells you how much a nutrient in a serving of food contributes to a daily diet. 2,000 calories a day is used for general nutrition advice.