Introduction to Homemade Greek Apple Pie
Welcome to the world of homemade Greek apple pie, where tradition meets sweetness in every bite. This delightful dessert captures the essence of Greek flavors, featuring tender apple slices, a hint of cinnamon, and a heavenly crust that's both buttery and crispy. Whether you're a fan of Mediterranean cuisine or simply seeking a new dessert adventure, our recipe is your ticket to savoring a slice of Greece.
Gathering Your Ingredients and Preparation
Essential Ingredients | Before you dive into crafting your Greek apple pie, ensure you have all the essential ingredients at your disposal:
Eggs
Sugar
Butter (melted)
Milk
All-purpose flour
Baking powder
Apples
Cinnamon powder
Preparing Your Workspace | Set up your workspace with all the necessary utensils and ingredients within easy reach. Now, let's delve into the heart of this pie recipe.
Assembling and Baking Your Greek Apple Pie
Mixing the Ingredients | In a bowl, combine eggs and sugar, beating for 3-4 minutes until the mixture becomes light and fluffy. Add the melted butter and a pinch of salt, beating for an additional minute.
Layering the Flavors | In a separate bowl, combine all-purpose flour and baking powder. Sift this mixture into the bowl with the other ingredients and mix until you have a smooth batter.
Peel and clean the apples, slicing them into thin strips. Pour half of the batter into a baking dish lined with parchment paper and spread it evenly. Arrange the apple slices in the dish and sprinkle them with cinnamon powder. Pour the remaining batter over the apples, ensuring an even distribution.
Baking to Perfection | Preheat your oven to 340°F (180°C) and bake your Greek apple pie for 35 minutes, or until it's beautifully golden brown and the aroma fills your kitchen.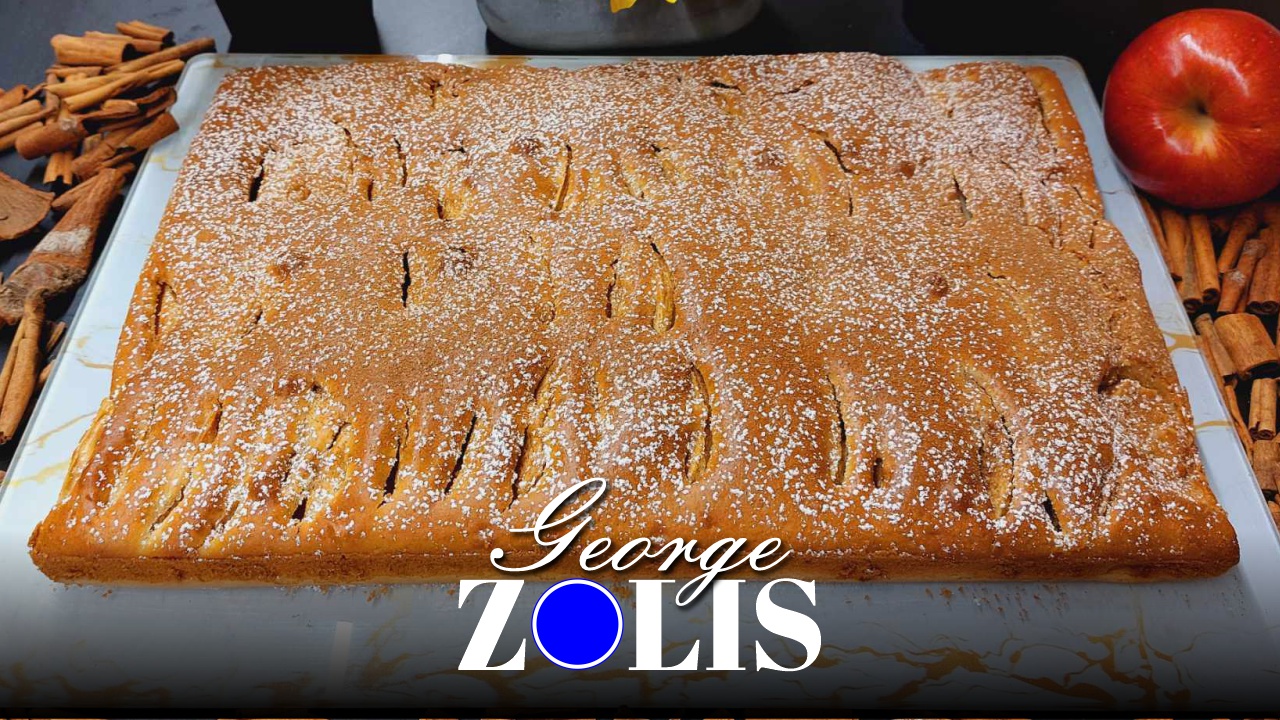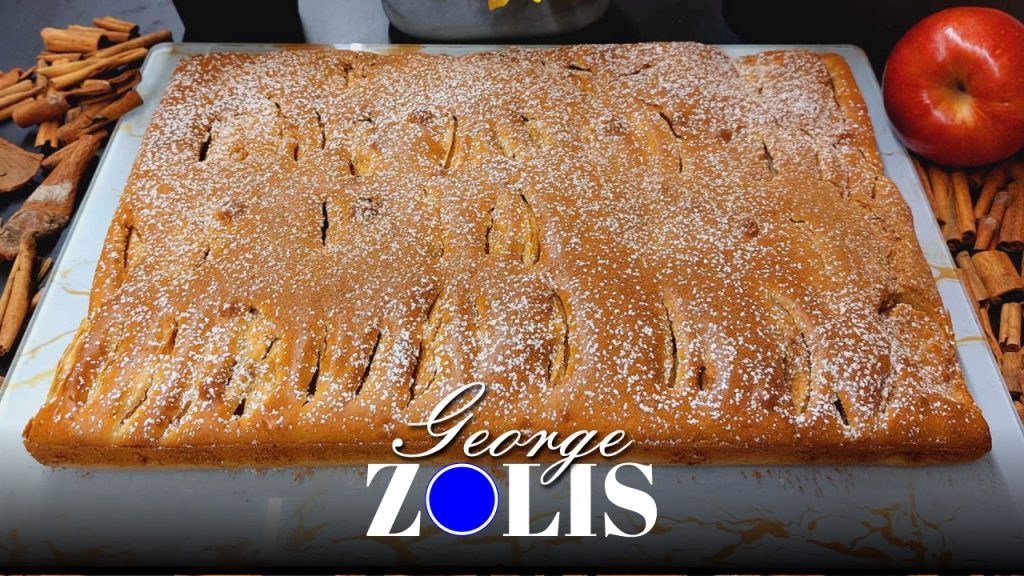 Savoring Your Greek Apple Pie
Indulge in Mediterranean Sweetness | Once your apple pie is out of the oven and has cooled slightly, it's time to savor the sweet rewards of your culinary endeavor. Serve it warm or at room temperature, and let the flavors transport you to the sun-drenched landscapes of Greece. Whether you're sharing it with family or enjoying a solitary slice, this homemade apple pie promises a taste of Mediterranean magic.
Nutrition Facts
12 servings per container
---
Calories299
Amount Per Serving% Daily Value *
Total Fat 9.1g

14

%
Cholesterol 74mg

25

%
Sodium 92mg

4

%
Amount Per Serving% Daily Value *
Potassium 233mg

7

%
Total Carbohydrate 49.7g

17

%

Dietary Fiber 2.7g

8

%
Sugars 21.4g

Protein 6.2g

12

%
Calcium

76

%
Iron

2

%
Vitamin D

10

%
* The % Daily Value tells you how much a nutrient in a serving of food contributes to a daily diet. 2,000 calories a day is used for general nutrition advice.