Experience the opulent allure of Greek chocolate sheet cake, where Mediterranean flavors blend with velvety chocolate cream. Explore a journey through layers of decadence and tradition as you craft and savor this indulgent masterpiece. Elevate your dessert game with our authentic recipe.
A Journey into Mediterranean Sweet Temptations
Indulge in the allure of Greek desserts that capture the essence of the Mediterranean. Each bite tells a story of time-honored traditions and rich flavors. In this journey, we unveil the decadent secret of the Greek Chocolate Sheet Cake, where velvety chocolate meets the warmth of Mediterranean spices. This dessert embodies the spirit of indulgence that has been cherished across generations, inviting you to experience a slice of Greece's sweet heritage.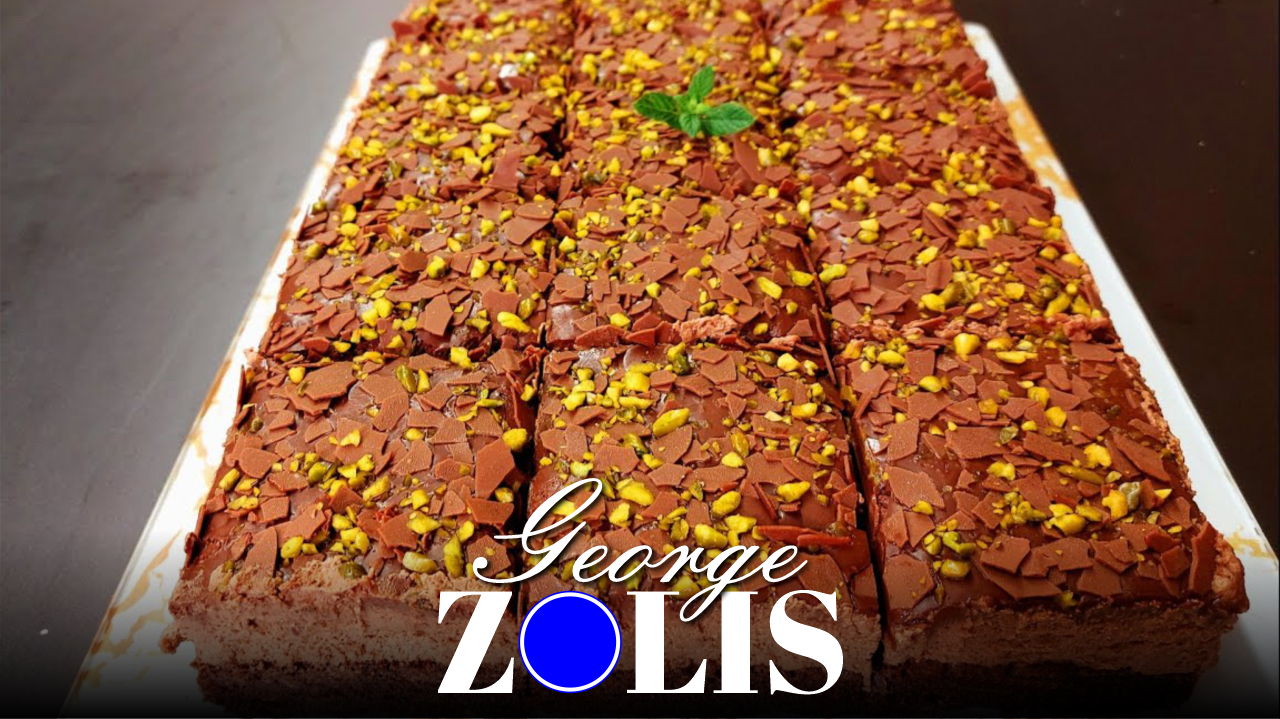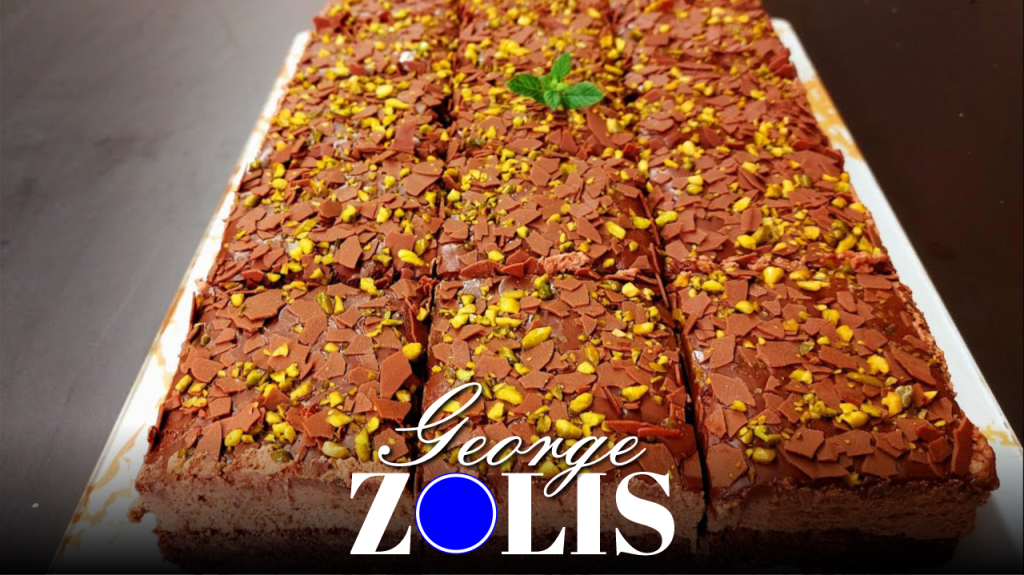 Crafting the Perfect Greek Chocolate Sheet Cake
Embark on the creation of a Greek Chocolate Sheet Cake, where every layer is a canvas for taste and texture. Begin with the luxurious Chocolate Cream, a blend of velvety heavy cream and rich chocolate couverture.
The harmony of flavors culminates in a luscious whipped cream, delicately infused with vanilla. Meanwhile, the foundation of this masterpiece—the cake itself—is meticulously crafted. Six eggs, a touch of sugar, self-raising flour, and cocoa powder dance together, resulting in a moist and tender cake base that's ready to embrace the symphony of flavors.
Mediterranean Flavors Infused with Chocolate Bliss
What makes the Greek Chocolate Sheet Cake truly extraordinary is the infusion of Mediterranean flavors. Amid the layers of chocolatey decadence, a delicate syrup dances with notes of brandy, sweetening each bite with a touch of luxury.
As the cake absorbs this syrup, the flavors meld into a harmonious whole. The embrace of chocolate couverture, heavy cream, and aromatic vanillin embodies the Mediterranean's passion for the finer things in life, celebrating the art of taste that's so integral to Greek culture.
Serving and Savoring: Greek Chocolate Cake Delight
As you present the Greek Chocolate Sheet Cake, prepare to embark on a sensory journey. Each slice is a testament to your culinary prowess, offering a blend of textures and flavors that ignite the taste buds. The chilled chocolate cream harmonizes with the tender cake, the essence of brandy-soaked syrup infusing every layer.
Whether enjoyed as a solo delight or paired with Greek coffee or brandy, this dessert encapsulates the joy of savoring life's sweetest moments. Delight in the convergence of Mediterranean traditions and indulgent chocolate bliss as you share this creation with friends and family.
Nutrition Facts
24 servings per container
---
Calories415
Amount Per Serving% Daily Value *
Total Fat 27.2g

42

%
Cholesterol 108mg

36

%
Sodium 29mg

2

%
Amount Per Serving% Daily Value *
Potassium 56mg

2

%
Total Carbohydrate 37.1g

13

%

Dietary Fiber 1.2g

4

%
Sugars 30.5g

Protein 4.2g

8

%
Calcium

34

%
Iron

1

%
Vitamin D

4

%
* The % Daily Value tells you how much a nutrient in a serving of food contributes to a daily diet. 2,000 calories a day is used for general nutrition advice.