Introduction to Sandwich Bread
Prepare to embark on a culinary journey to Greece, right from your own kitchen. Our homemade Greek sandwich bread is more than just bread; it's a gateway to a world of flavors and traditions. This recipe guarantees a loaf that's not only perfect for your favorite sandwiches but also a delicious companion to your meals. Let's explore the delightful world of Greek sandwich bread, where simplicity meets extraordinary taste.
Gathering the Ingredients and Preparation
Crafting the Essential Bread Mix | Before we dive into the preparation, ensure you have these essential ingredients ready:
All-purpose flour
Water
Dry yeast
Sugar
Salt
Olive oil
Sesame seeds
Now, let's take the steps to create this delicious homemade bread, where the heart of Greek cuisine is captured in every slice.
Preparing Your Workspace | Begin by setting up your workspace with all the necessary utensils and ingredients within easy reach. It's time to delve into the heart of this Greek sandwich bread recipe and craft a masterpiece that celebrates both tradition and taste.
Crafting Your Sandwich Bread
Kneading the Dough to Perfection | Start by adding water, yeast, and sugar into a bowl, whisking them together. Sift in the all-purpose flour, and then introduce olive oil and salt into the mix. Combine everything thoroughly, and then cover the bowl with a towel, letting the dough rest for one hour to rise.
Shaping and Baking the Ideal Loaf | After the dough has risen, divide it into two equal parts and roll them into logs. Seal the ends of the dough, and then place it in a greased bread or cake form. Cover it with a towel and let it rest for an additional 30 minutes. Lightly mist the dough with water and sprinkle sesame seeds on top. Finally, preheat your oven to 190°C (375°F) and bake the bread for 35 minutes, letting the aroma of freshly baked bread fill your kitchen.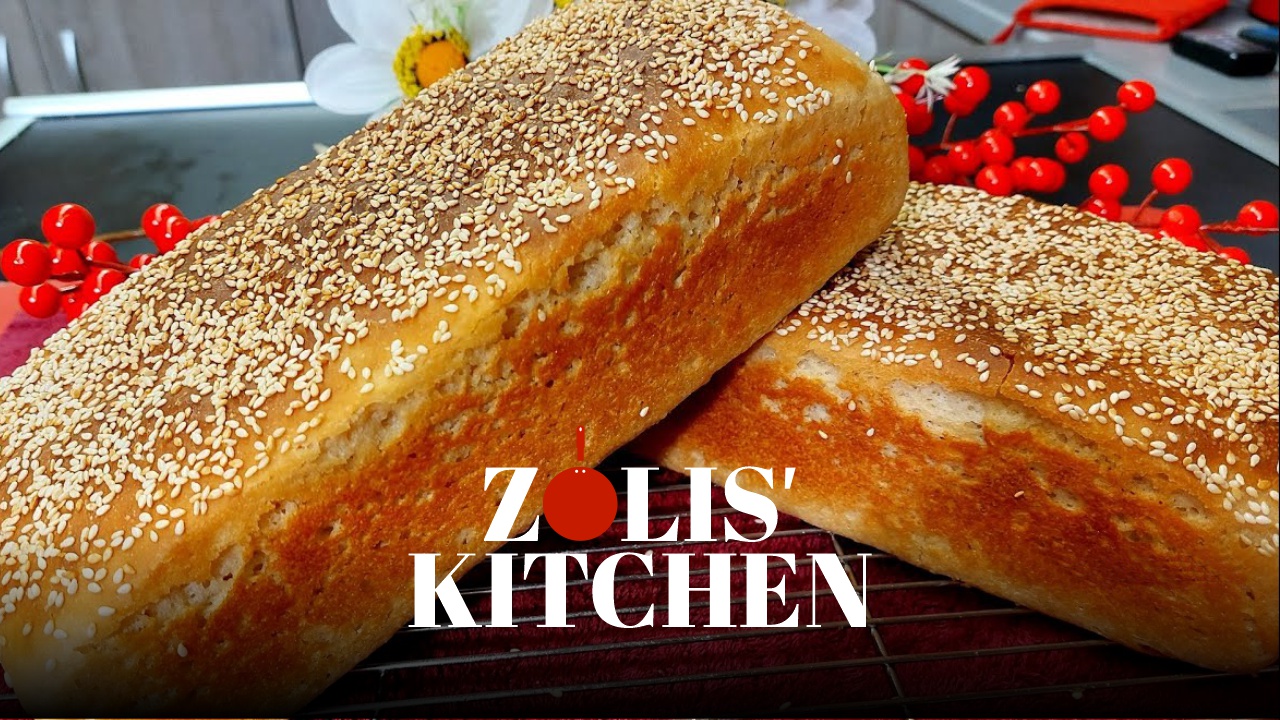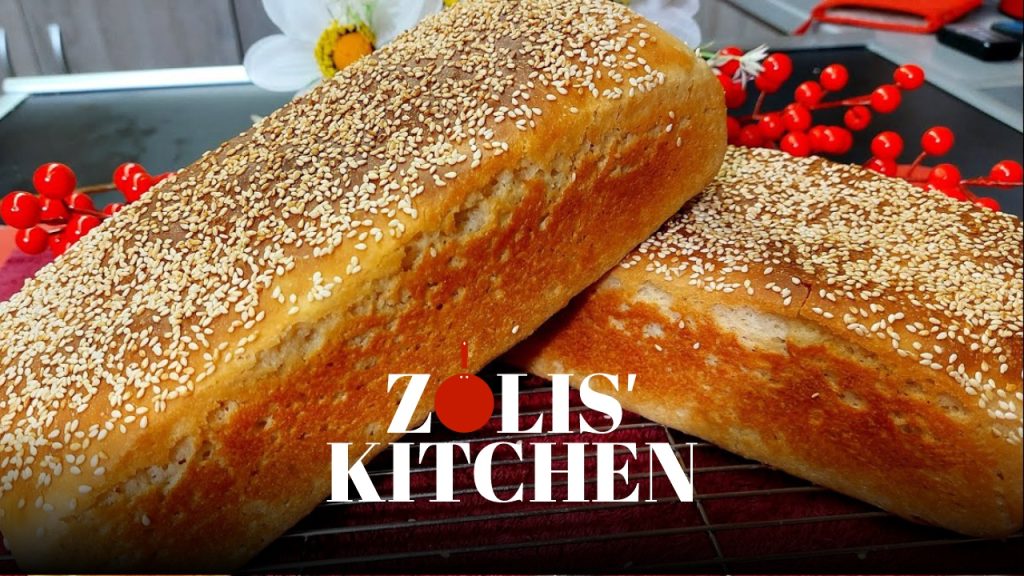 Savoring Your Homemade Greek Bread
Indulge in the Richness of Greek Sandwich Bread | Your homemade sandwich bread is now ready to be enjoyed. Whether you slice it up for sandwiches or serve it as a delightful side to your favorite dishes, each bite offers a taste of Greece. The simplicity of its ingredients combined with the richness of its flavors makes it a versatile addition to your culinary repertoire. Share it with family and friends, or savor it solo; this bread embodies the essence of Greek cuisine and will undoubtedly become a beloved staple in your home.
Nutrition Facts
2 servings per container
---
Calories1710
Amount Per Serving% Daily Value *
Total Fat 24.2g

37

%
Sodium 2927mg

122

%
Amount Per Serving% Daily Value *
Potassium 603mg

18

%
Total Carbohydrate 323.9g

108

%

Dietary Fiber 12.8g

48

%
Sugars 16.1g

Protein 44.8g

88

%
* The % Daily Value tells you how much a nutrient in a serving of food contributes to a daily diet. 2,000 calories a day is used for general nutrition advice.