Welcome to another delightful recipe, where I invite you to embark on a mouthwatering culinary adventure. In this edition, I am thrilled to present a heavenly creation that will transport you to a tropical paradise: the Snowball Coconut Cake.
With its fluffy cake layers, creamy coconut filling, and a sprinkle of grated coconut, this dessert is a true indulgence. Join us as we delve into the recipe, revealing the secrets to crafting a dessert that will dazzle your taste buds and leave you craving for more.
A Delicate Syrup Infusion – Enhancing Moisture and Sweetness
To start our journey, we first prepare a delicate syrup infusion that will imbue our cake layers with a touch of sweetness and irresistible moisture. This syrup, lovingly concocted with sugar, water, and a hint of zesty lemon juice, adds an extra layer of flavor and ensures each bite is an exquisite sensation.
Crafting the Fluffy Cake Layers – Pillowy Perfection
The foundation of our Snowball Coconut Cake lies in the creation of light and airy cake layers that will melt in your mouth. Through a careful balance of ingredients such as eggs, sugar, self-raising flour, and a touch of baking powder, we guide you on a journey to achieving pillowy perfection. As the batter comes together, the anticipation builds, knowing that soon you will be savoring these delectable layers.
Whipped Coconut Cream Delight – Creamy Paradise in Every Bite
What sets our Snowball Coconut Cake apart is the luxurious whipped coconut cream filling that envelops each layer. Imagine a velvety mixture of heavy cream, sugar, butter, and a generous sprinkling of grated coconut. Whipped to a cloud-like consistency, this coconut cream imparts a lusciousness that perfectly complements the cake's tender texture. Prepare to be transported to a tropical paradise with every heavenly mouthful.
Assembling the Snowball Coconut Cake – A Work of Art
Now comes the moment of truth as Iguide you through the enchanting process of assembling our Snowball Coconut Cake.
Slice the cake layers, gently drench them in the syrup infusion, and generously spread the whipped coconut cream between each layer. As the cake takes shape, watch it come to life with its luscious filling, and embrace the aroma of coconut that fills the air.
Finally, adorn the cake with a luscious coating of grated coconut and top it off with half a sweet cherry, adding a delightful touch of color and elegance.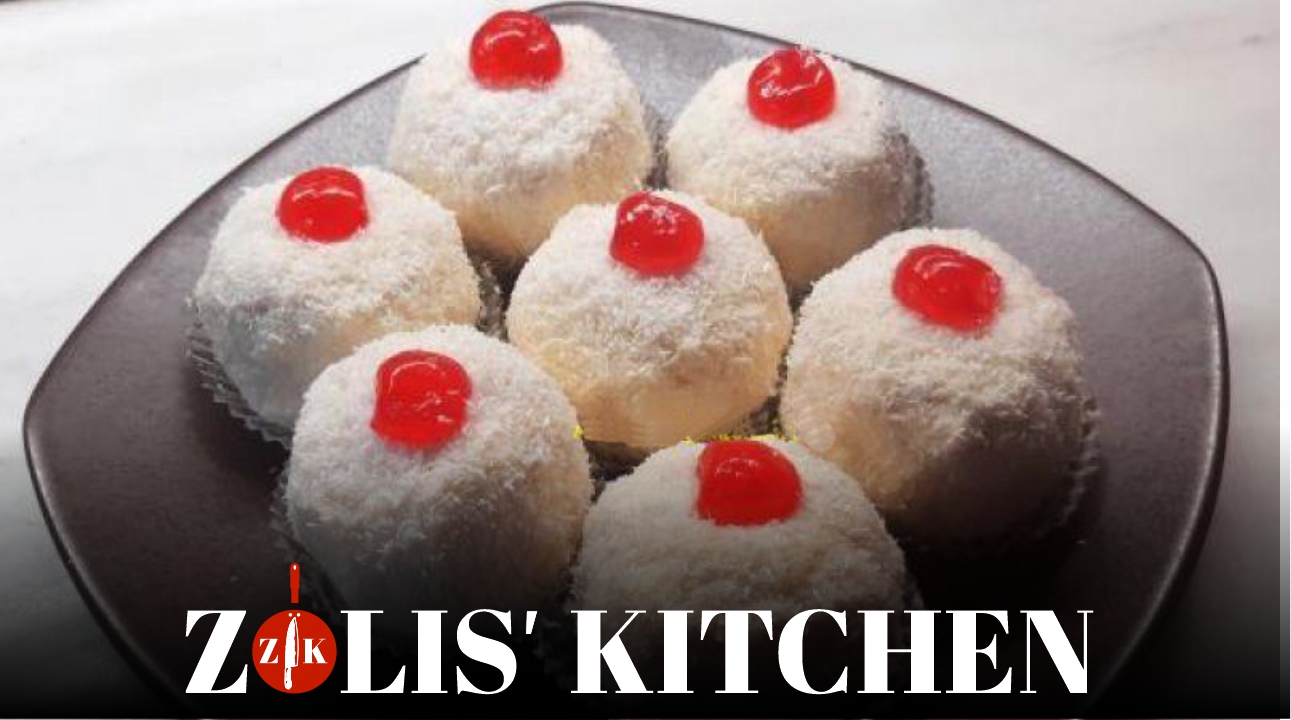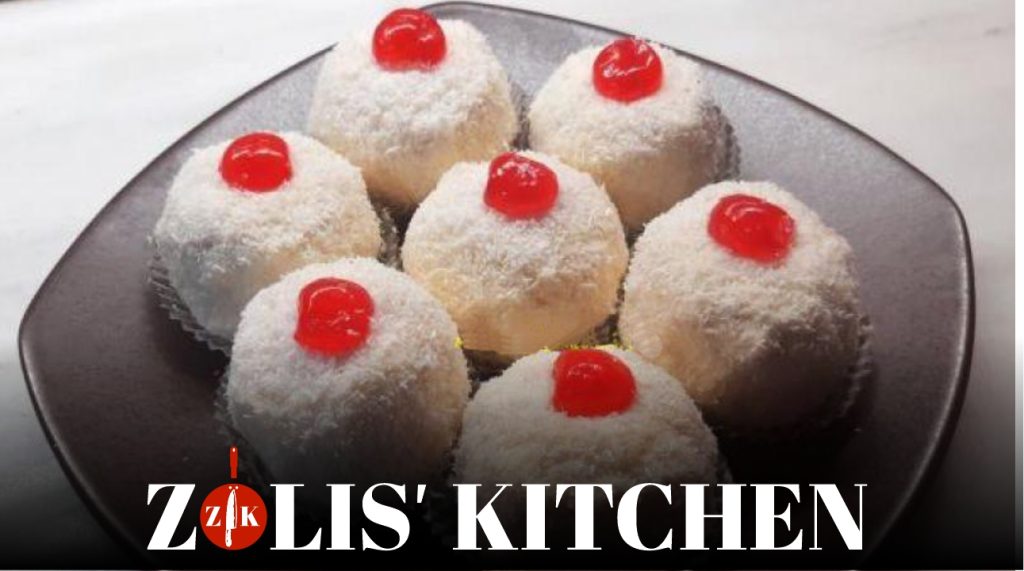 Indulge your senses and surrender to the allure of our Snowball Coconut Cake. With its fluffy layers, creamy coconut filling, and captivating tropical flavors, this dessert is a true masterpiece. It's a gateway to an oasis of taste, evoking the sun-drenched shores and gentle breezes of a distant paradise. So, don your apron, gather your ingredients, and embark on a culinary journey that will leave you enchanted.
Experience the blissful delight of our Snowball Coconut Cake, and let your taste buds rejoice in the harmony of flavors and textures that this exquisite dessert offers.
Nutrition Facts
16 servings per container
---
Calories502
Amount Per Serving% Daily Value *
Total Fat 32.5g

50

%
Cholesterol 138mg

46

%
Sodium 129mg

6

%
Amount Per Serving% Daily Value *
Potassium 137mg

4

%
Total Carbohydrate 52g

18

%

Dietary Fiber 1.8g

4

%
Sugars 40g

Protein 4.7g

8

%
Calcium

43

%
Iron

3

%
Vitamin D

31

%
* The % Daily Value tells you how much a nutrient in a serving of food contributes to a daily diet. 2,000 calories a day is used for general nutrition advice.