Introduction to Greek Meatballs (Soutzoukakia)
Welcome to the world of Greek meatballs, known as Soutzoukakia, where tradition meets flavor in every bite. These delectable meatballs boast a unique blend of ground beef, aromatic spices, and a tomato-based sauce, creating a dish beloved by Greeks and food enthusiasts worldwide.
Crafting the Perfect Greek Meatballs
Crafting the Essential Meatball Mix | In a bowl, combine the ground beef, moistened bread, grated garlic cloves, and a symphony of spices – salt, pepper, and cumin powder. The addition of olive oil infuses these meatballs with a rich Mediterranean flavor. Knead the mixture and let it rest for 30 minutes to let the flavors meld and intensify.
Coating and Frying to Perfection | Heat a frying pan with olive oil. Shape the meatball mixture into perfect spheres and delicately coat them with all-purpose flour. Place the meatballs in the frying pan, sizzling them to golden perfection, ensuring a crisp exterior and juicy interior.
Simmering the Flavorful Tomato Sauce
Creating the Soulful Tomato Sauce | In a pot over medium heat, the magic begins. Pour olive oil into the pot, adding finely chopped onions and grated garlic. Sauté them to release their aromatic essence, season with salt and pepper, and stir to create a flavorful base.
Simmering in Mediterranean Elegance | Add cumin powder, tomato paste, sugar, and the velvety texture of grated tomatoes, followed by a half-glass of water. Stir and let this exquisite sauce simmer for 20 minutes, allowing the flavors to harmonize.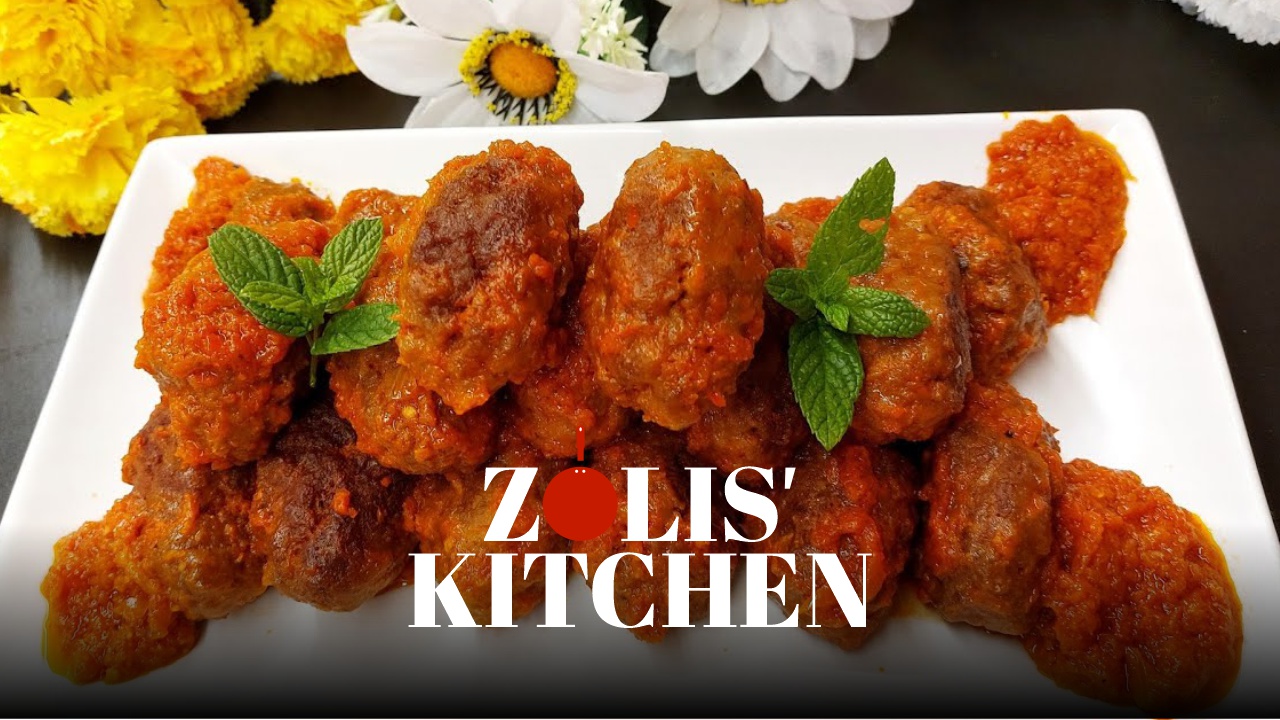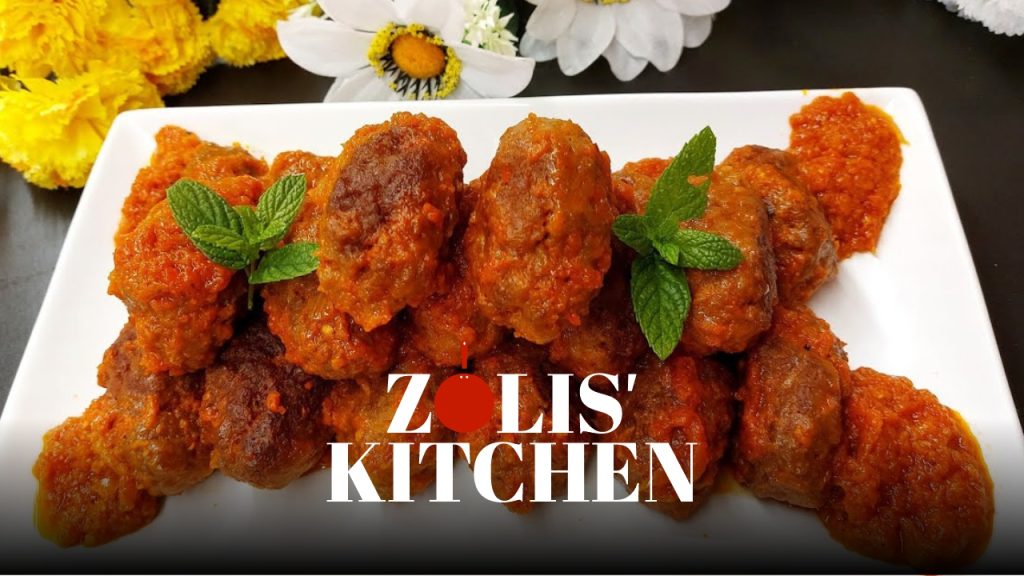 The Grand Finale – Assembling and Serving
Bringing it All Together | The moment of truth arrives as you transfer the perfectly fried meatballs into the pot with the delectable tomato sauce. Let them simmer for an additional 25 minutes, or choose the alternative of baking them in the oven at 355°F (180°C) for the same duration, ensuring the flavors meld together.
H3: Savoring Your Greek Soutzoukakia Masterpiece The grand finale is here! Serve your Greek meatballs (Soutzoukakia) with the rich tomato sauce, and savor the culmination of your culinary journey. Whether it's a family gathering or a moment of personal indulgence, your masterpiece embodies the heart and soul of Greek cuisine. Each bite takes you on a sensory trip to the Mediterranean, making you appreciate the culinary traditions that have stood the test of time.
Nutrition Facts
26 servings per container
---
Calories106
Amount Per Serving% Daily Value *
Total Fat 5.4g

8

%
Cholesterol 21mg

8

%
Sodium 172mg

8

%
Amount Per Serving% Daily Value *
Potassium 155mg

5

%
Total Carbohydrate 6.3g

2

%

Dietary Fiber 0.6g

0

%
Sugars 1.1g

Protein 8g

16

%
* The % Daily Value tells you how much a nutrient in a serving of food contributes to a daily diet. 2,000 calories a day is used for general nutrition advice.