Indulge your taste buds in a delectable fusion of flavors with this Chocolate and Vanilla Biscuits recipe. These delightful treats combine the richness of cocoa powder with the classic sweetness of vanilla, creating a perfect harmony of tastes. Whether you're looking for a snack to satisfy your sweet tooth or a homemade gift for a loved one, these biscuits are sure to impress. Join me as I guide you through the steps of creating these delectable goodies that are bound to become a favorite in your household.
Gather the Biscuits' Ingredients
To create these scrumptious Chocolate and Vanilla Biscuits, you'll need the following ingredients: 2 eggs, 3/4 cup (150 g) of sugar, 8.8 oz (250g) of butter (melted), 0.5 oz (15g) of baking powder, 15.9 oz (450g) of all purpose flour, 0.7 oz (20g) of cocoa powder, 2 vanillin vials, and a pinch of salt. This perfect blend of ingredients will result in biscuits that are both tender and flavorful.
Mixing the Dough
In a bowl, add the eggs and sugar, then beat them together until well combined. Add the vanillin and a pinch of salt, and gradually incorporate the melted butter while continuing to beat the mixture. In a separate bowl, combine the baking powder with the flour and stir until evenly distributed. Gradually add the flour mixture to the dough while mixing, until a smooth and pliable dough forms.
Creating the Chocolate and Vanilla Patterns
Divide the dough into two equal portions. One portion will be used for the chocolate dough and the other for the vanilla dough. Add the cocoa powder to one of the portions and mix until the cocoa is fully incorporated. Freeze both the chocolate and vanilla dough portions for 30 minutes to make them easier to handle.
Shaping and Baking the Biscuits
After 30 minutes, divide each dough portion into five smaller pieces weighing 50g each, and one larger piece. Using your hands, roll out the two larger pieces into thick sticks and join them together to create a marbled effect. Roll out the smaller pieces of dough into thin sticks and arrange them alternately (one vanilla, one chocolate, and so on), pressing the dough lightly to adhere them together. Place the larger marbled dough over the smaller sticks and roll it up.
Final Steps and Baking the Biscuits
Cut the rolled dough in half and wrap each portion tightly in parchment paper. Freeze the dough for an additional 30 minutes to help retain its shape. Preheat your oven to 355°F (180°C) and line a baking pan with parchment paper. After 30 minutes, remove the dough from the freezer and cut it into thin biscuit slices. Arrange the slices on the prepared baking pan, leaving some space between each biscuit. Bake for 10-12 minutes or until the biscuits turn a lovely golden brown.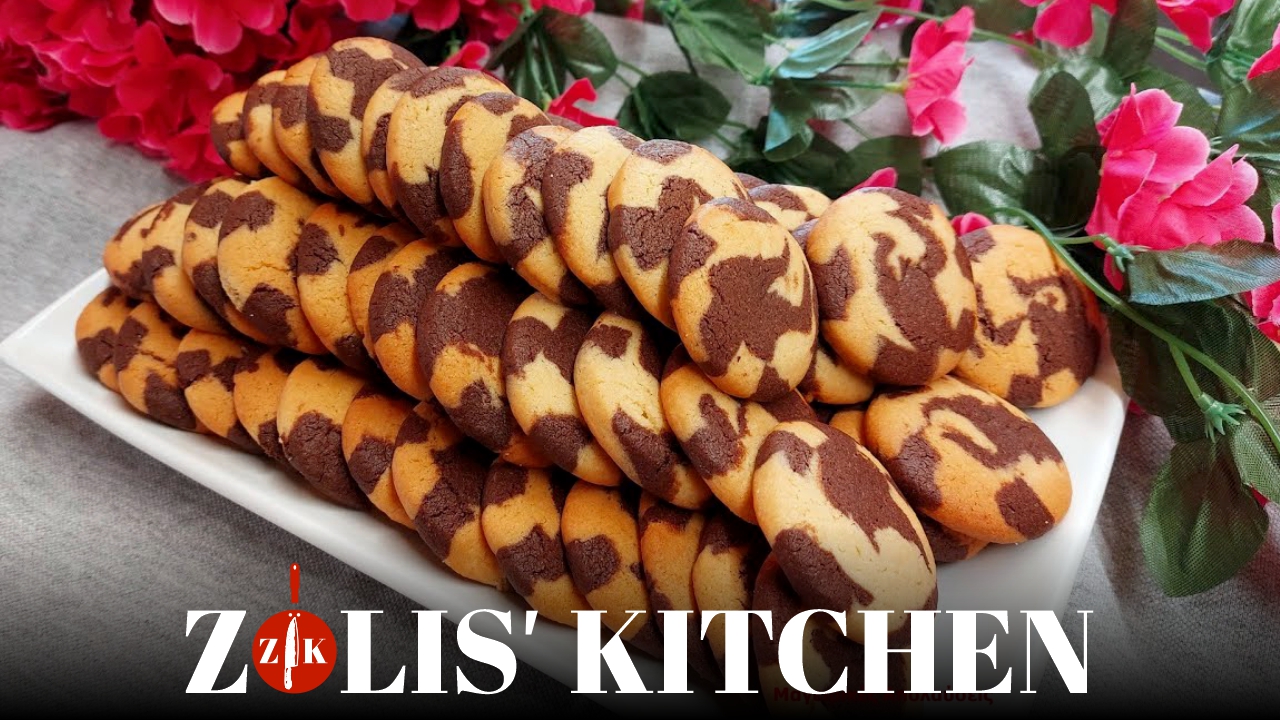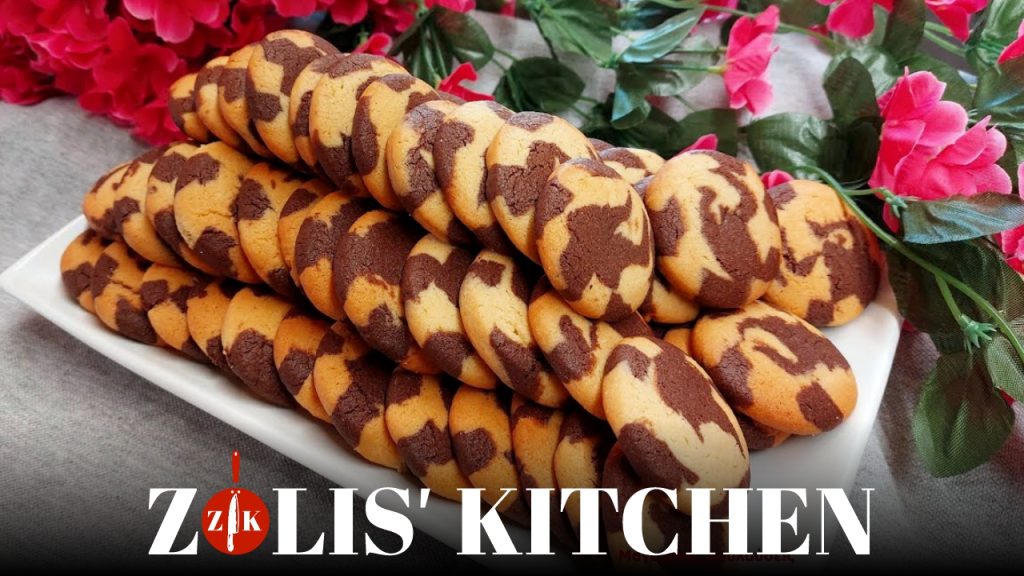 Conclusion
You've successfully created a batch of heavenly Chocolate and Vanilla Biscuits that are sure to delight both children and adults alike. The beautiful marbled pattern and the divine blend of cocoa and vanilla flavors make these biscuits a standout treat. Enjoy them with a cup of tea or coffee, or share them with friends and loved ones for a delightful snack. These homemade biscuits are perfect for any occasion and are bound to become a beloved addition to your baking repertoire. Get ready to savor the delectable combination of chocolate and vanilla in every bite.
Nutrition Facts
50 servings per container
---
Calories83
Amount Per Serving% Daily Value *
Total Fat 4.3g

7

%
Cholesterol 17mg

6

%
Sodium 35mg

2

%
Amount Per Serving% Daily Value *
Potassium 44mg

2

%
Total Carbohydrate 10.1g

4

%

Dietary Fiber 0.4g

0

%
Sugars 3.3g

Protein 1.2g

2

%
* The % Daily Value tells you how much a nutrient in a serving of food contributes to a daily diet. 2,000 calories a day is used for general nutrition advice.