Introduction to Homemade Tomato Sauce
Welcome to the world of delicious, preservative-free homemade tomato sauce! If you've ever wondered about the secret to that authentic, fresh flavor in your favorite dishes, the answer often lies in the sauce. In this guide, we'll show you how to craft your very own tomato sauce using simple, wholesome ingredients. Say goodbye to store-bought sauces laden with preservatives and hello to a burst of homemade flavor in every dish.
Why Make Your Own Tomato Sauce?
When it comes to tomato sauce, homemade is the way to go. You not only get to enjoy a sauce bursting with flavor, but you also control the ingredients, ensuring a healthier and preservative-free option for your culinary creations.
Fresh Ingredients for Authentic Flavor
The heart of any great tomato sauce recipe is fresh, ripe tomatoes. Opt for plum tomatoes, as they provide a richer and sweeter flavor. Combine them with high-quality olive oil, and you'll have a sauce that's as close to perfection as it gets.
Gathering Your Ingredients
What You'll Need
Before diving into the recipe, gather the following ingredients:
22 pounds (10 kg) Plum tomatoes (or any kind of tomatoes)
2 tbsp Coarse salt
3.5 oz (100 g) Olive oil
Now that you have your ingredients ready, let's get started on making your own delicious tomato sauce without preservatives.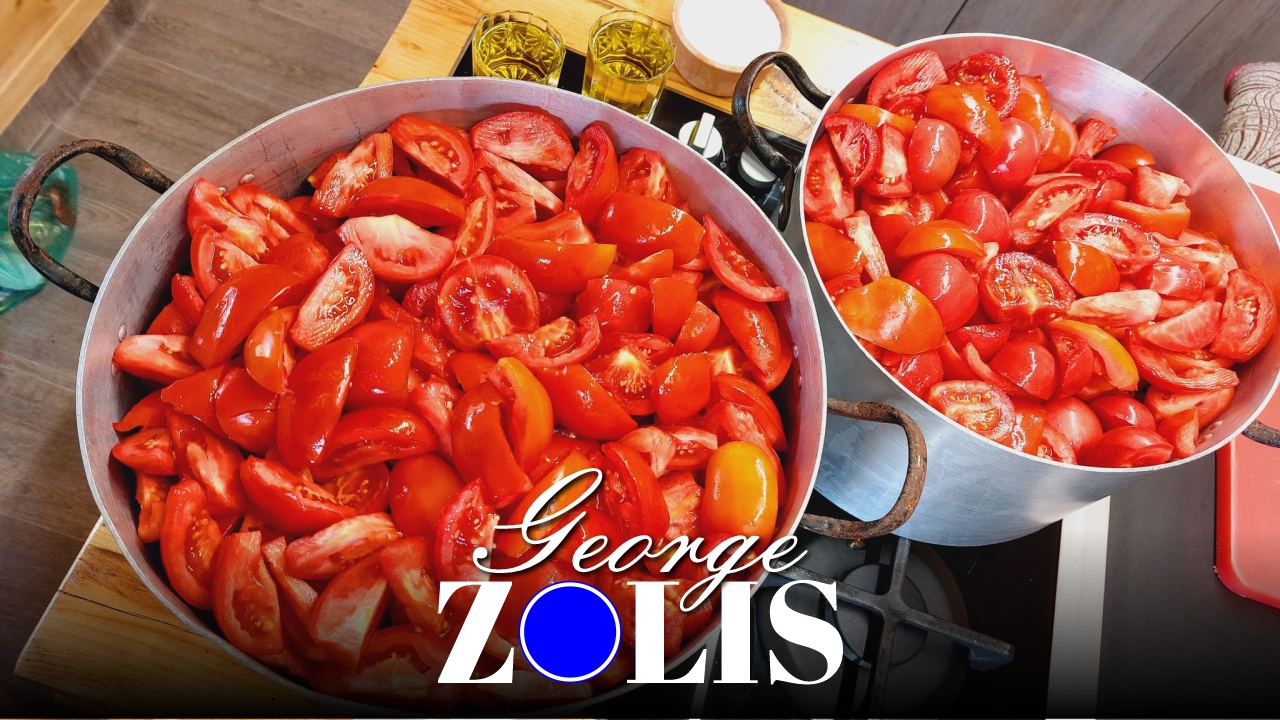 Preparing the Tomato Sauce
Preparing the Tomatoes
Begin by cutting off the top part of the tomatoes and then cut them into quarters. This step ensures that the tomatoes cook evenly and release their flavors.
Simmering the Tomatoes
Transfer the prepared tomatoes into a large pot and place it over medium heat for 10 minutes. This initial heat exposure allows the tomatoes to start breaking down and infusing their essence into the sauce.
Perfecting the Flavors
After the initial 10 minutes, add the olive oil and 2 tablespoons of coarse salt to the pot. Stir well to incorporate these ingredients into the simmering tomatoes. This is where the magic begins, as the salt and olive oil enhance the natural flavors of the tomatoes.
Achieving a Smooth Consistency
Once the tomatoes have softened, use a bar blender to puree them until you achieve a smooth consistency. This step ensures your sauce will be silky and free from chunks.
Pass the sauce through a sieve to remove any remaining seeds, giving your tomato sauce a smooth, refined texture.
Reducing Moisture and Enhancing Flavor
Transfer the sauce back to the pot and simmer it for an additional 3 hours. This simmering process further reduces moisture content, intensifying the flavors of your homemade tomato sauce.
Storing Your Homemade Tomato Sauce
Preserving Your Sauce
The final step is to store your delicious, preservative-free tomato sauce. Begin by sterilizing glass jars to maintain freshness. Once sterilized, carefully pour your sauce into the jars, leaving some space at the top.
For an extra touch of flavor and preservation, pour a bit of olive oil on top of the sauce in each jar before sealing them with the lids. This helps create a protective barrier against air, extending the sauce's shelf life.
Tips for Longevity
Remember to store your homemade tomato sauce in a cool, dark place, such as a pantry or cellar. When stored properly, your sauce can stay delicious for several months.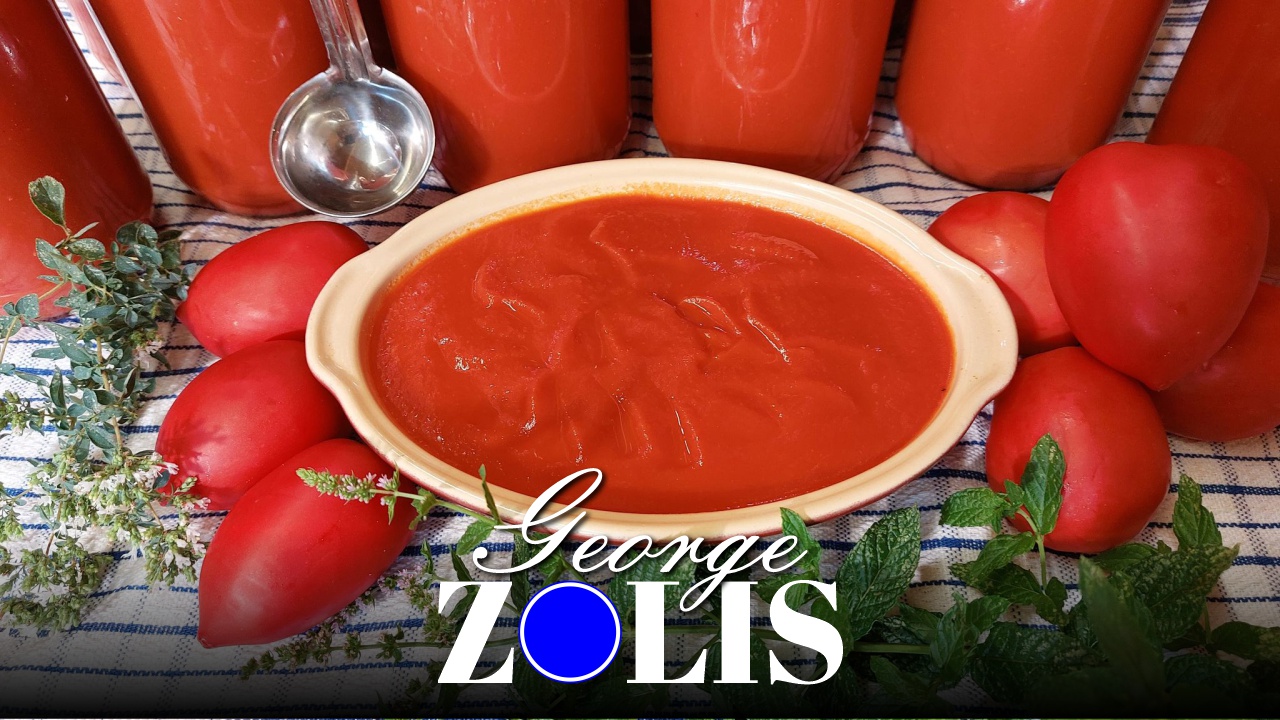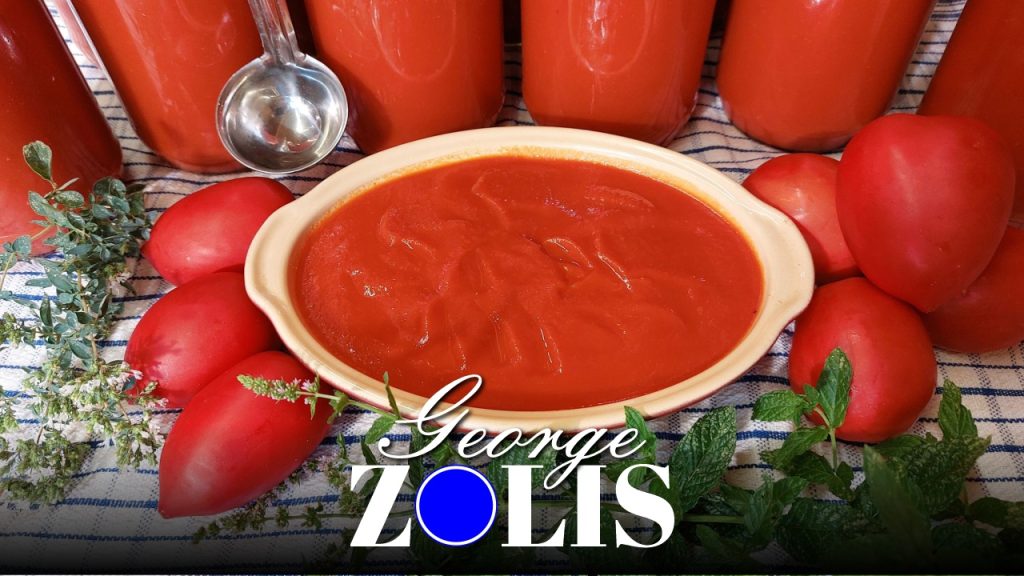 Conclusion
Congratulations! You've now mastered the art of creating your own preservative-free tomato sauce. Embrace the satisfaction of knowing exactly what goes into your meals and enjoy the unbeatable flavor of homemade sauce in your favorite recipes. Say goodbye to store-bought alternatives and savor the authentic taste of your homemade tomato sauce.
Now, it's time to roll up your sleeves and get cooking. Prepare a batch of this delightful sauce, and elevate your culinary adventures to a whole new level. From pasta dishes to pizza, your homemade tomato sauce is sure to become a kitchen staple.
Remember, making your own tomato sauce not only delights your taste buds but also ensures a healthier and preservative-free dining experience. So, go ahead, start saucing, and relish the incredible flavors you create in your own kitchen!
Nutrition Facts
10 servings per container
---
Calories260
Amount Per Serving% Daily Value *
Total Fat 11.3g

17

%
Sodium 1444mg

61

%
Amount Per Serving% Daily Value *
Potassium 2370mg

68

%
Total Carbohydrate 38.9g

13

%

Dietary Fiber 12g

48

%
Sugars 26.3g

Protein 8.8g

16

%
* The % Daily Value tells you how much a nutrient in a serving of food contributes to a daily diet. 2,000 calories a day is used for general nutrition advice.