Welcome to a culinary journey through Greece, where every bite is an explosion of flavors. One of the classic Greek meze dishes that captivates taste buds is the beloved Roasted Red Bell Peppers. This delightful appetizer combines the sweetness of red bell peppers with the richness of olive oil and the tangy touch of vinegar. So, let's dive into this simple yet delicious recipe that will surely elevate your dining experience.
Recipe: Roasted Red Bell Peppers
Ingredients You'll Need:
8 Red Bell Peppers
2 Garlic Cloves
Olive oil
Vinegar
Step 1: Roasting the Red Bell Peppers
Preheat your oven to 390°F (200°C) and line a baking pan with parchment paper. Wash the red bell peppers thoroughly and place them in the prepared pan. Allow them to roast in the oven for about 35-40 minutes. The roasting process adds a smoky flavor and brings out the natural sweetness of the peppers.
Step 2: Tenderizing the Peppers
Once the peppers are roasted to perfection, remove them from the oven and immediately transfer them to a bowl. Seal the bowl with cling film and let them rest for 30 minutes. This allows the peppers to steam, making it easier to remove their skins.
Step 3: Peeling and Cleaning
After 30 minutes, gently peel off the skin of the peppers with your hands. The skin should come off effortlessly. Once peeled, slice open the peppers lengthwise and carefully remove the seeds, leaving behind the tender, roasted flesh.
Step 4: Flavorful Finishing Touches
Now comes the magic of flavors. Arrange the roasted red bell peppers on a serving plate. Finely chop the garlic cloves and sprinkle them over the peppers. Drizzle a generous amount of high-quality olive oil and a dash of vinegar on top. The combination of olive oil and vinegar adds a delightful tanginess that complements the peppers' sweetness.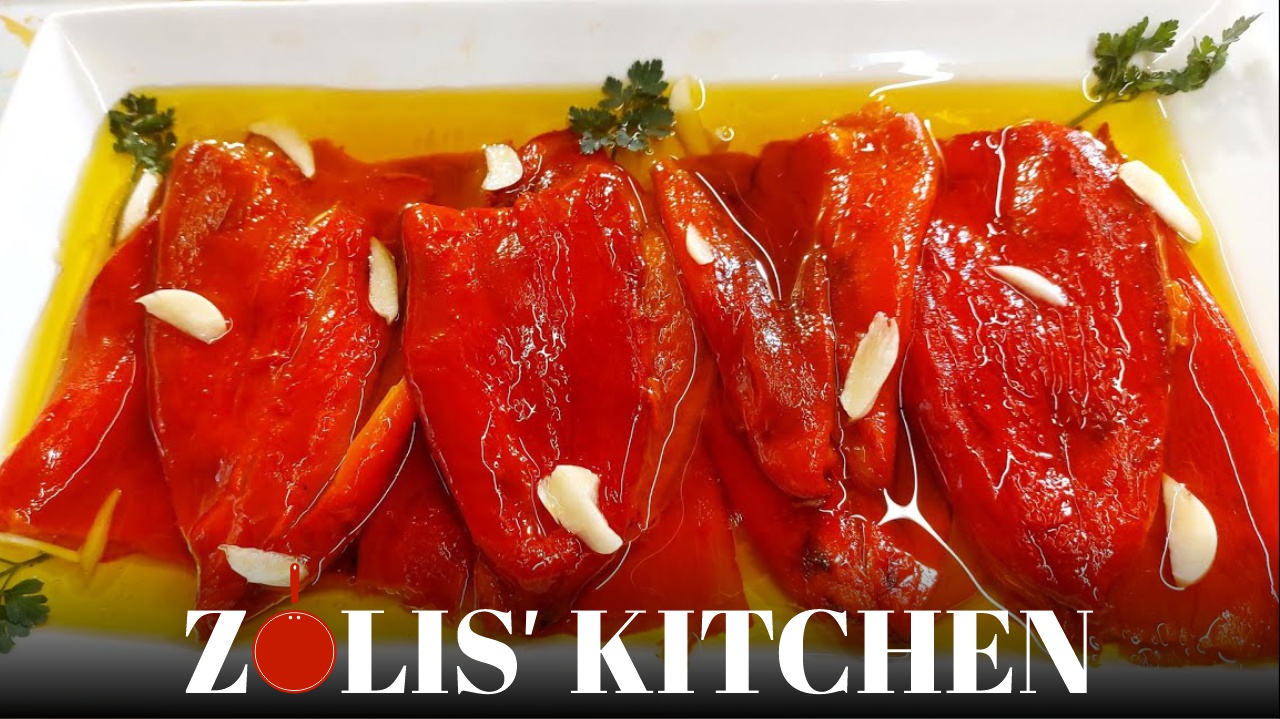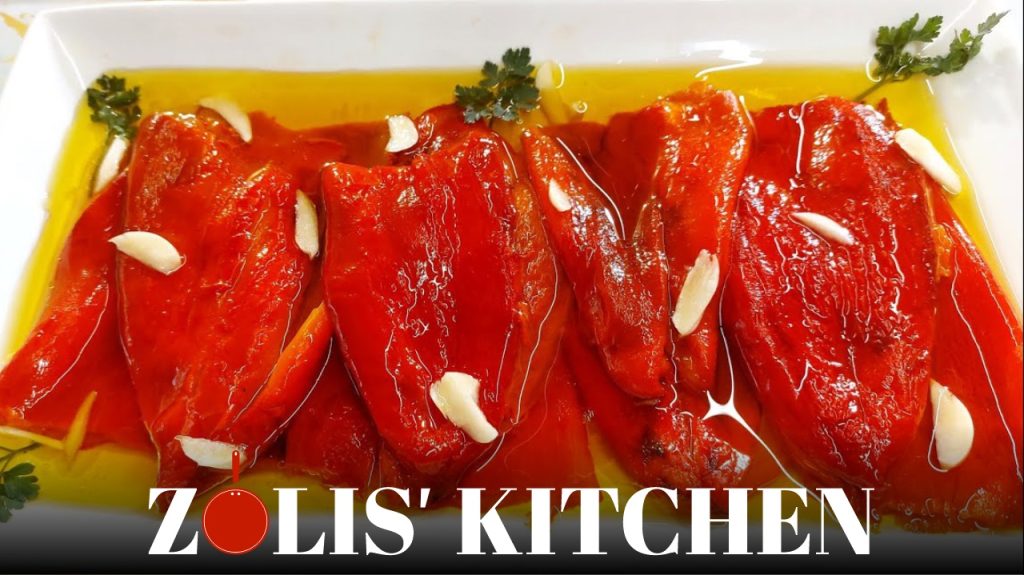 Savor the Moment: Enjoying Your Meze
Your Greek Meze Roasted Red Bell Peppers are now ready to be savored! These vibrant, colorful peppers are an ideal meze dish, perfect for serving at gatherings or as a delightful side to complement your main courses. The tender texture and exquisite blend of flavors are sure to make this dish a crowd-pleaser.
So, next time you want to indulge in authentic Greek flavors, try this Roasted Red Bell Peppers recipe. It's a culinary adventure that brings Greece's rich gastronomy to your plate. Enjoy!
Nutrition Facts
8 servings per container
---
Calories40
Amount Per Serving% Daily Value *
Total Fat 0.9g

0

%
Sodium 3mg

1

%
Amount Per Serving% Daily Value *
Potassium 227mg

7

%
Total Carbohydrate 9.3g

3

%

Dietary Fiber 1.6g

4

%
Sugars 6g

Protein 1.3g

2

%
* The % Daily Value tells you how much a nutrient in a serving of food contributes to a daily diet. 2,000 calories a day is used for general nutrition advice.