Experience the authentic taste of Greek tzatziki sauce with our best recipe! This cool and refreshing dip, made with yogurt, garlic, and cucumber, will transport you to the finest taverns in Greece. Discover the perfect accompaniment for gyro meat, grilled meats, or a traditional Greek salad!
What is Greek Tzatziki Sauce?
Greek tzatziki sauce, also known as "gyro sauce," is a beloved traditional condiment made with garlic, yogurt, and cucumber. Its creamy and light texture makes it a versatile dip, ideal for enhancing the flavors of chicken souvlaki, lamb souvlaki, pork souvlaki, beef souvlaki, and more. It's a must-try sauce for any Greek food lover!
Greek Tzatziki Sauce Recipe Ingredients
For an authentic Greek tzatziki sauce, you'll need plenty of fresh garlic, extra creamy thick yogurt, and cucumber. The key to a great tzatziki sauce is the garlic, so don't be afraid to use a little extra for a burst of flavor. Unlike many non-Greek versions, the authentic recipe doesn't typically include dill or mint.
Making the Best Greek Tzatziki Sauce
While the tzatziki recipe may seem simple, attention to detail is essential for achieving the perfect texture. Make sure to mince or grate the garlic for a smooth sauce. Use strained Greek yogurt for its smooth and creamy consistency. And when preparing the cucumber, opt for seedless or remove the seeds to avoid excess moisture. Grate the cucumber using the large holes of a box grater and drain the pulp well to maintain a creamy and concentrated sauce.
How to Serve and Store Greek Tzatziki Sauce
Greek tzatziki sauce is incredibly versatile. Serve it as part of a meze platter alongside hummus, taramasalata, and other delightful dips. It's also an excellent accompaniment for grilled meats, pita bread, or as a delicious topping for a Greek salad. Homemade tzatziki sauce is best enjoyed fresh, but you can store it in an airtight container in the fridge for up to three days.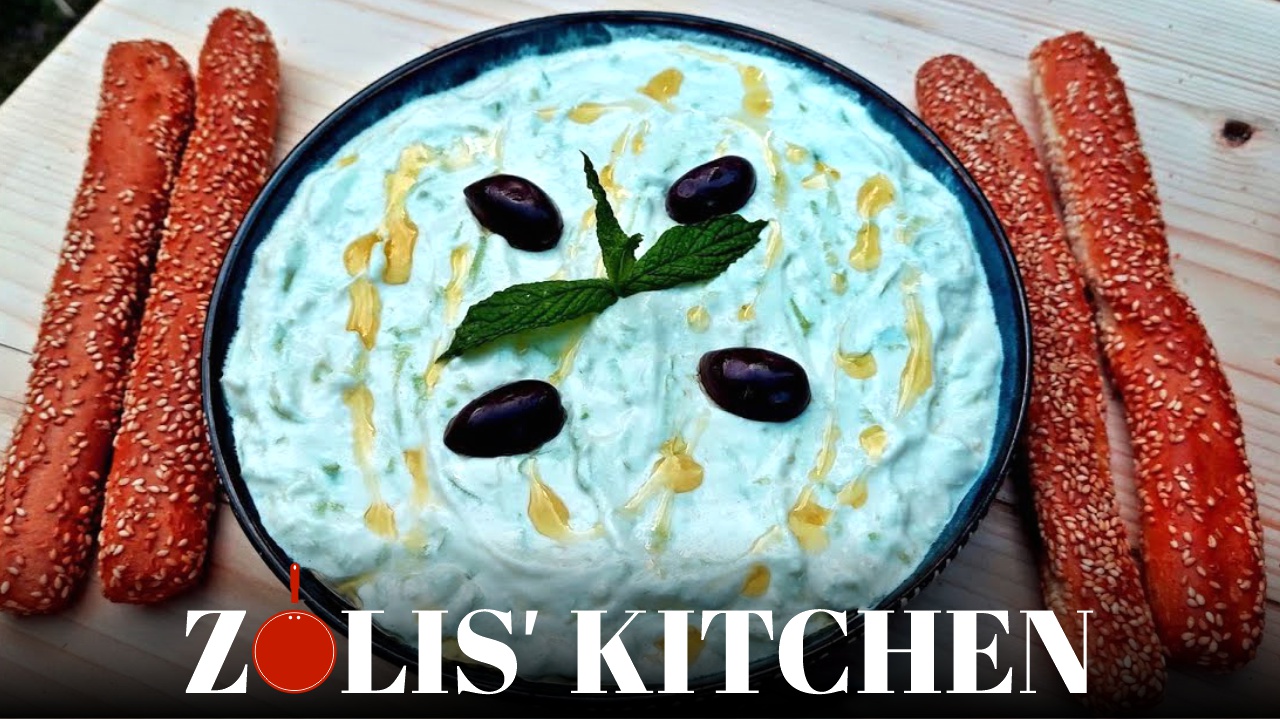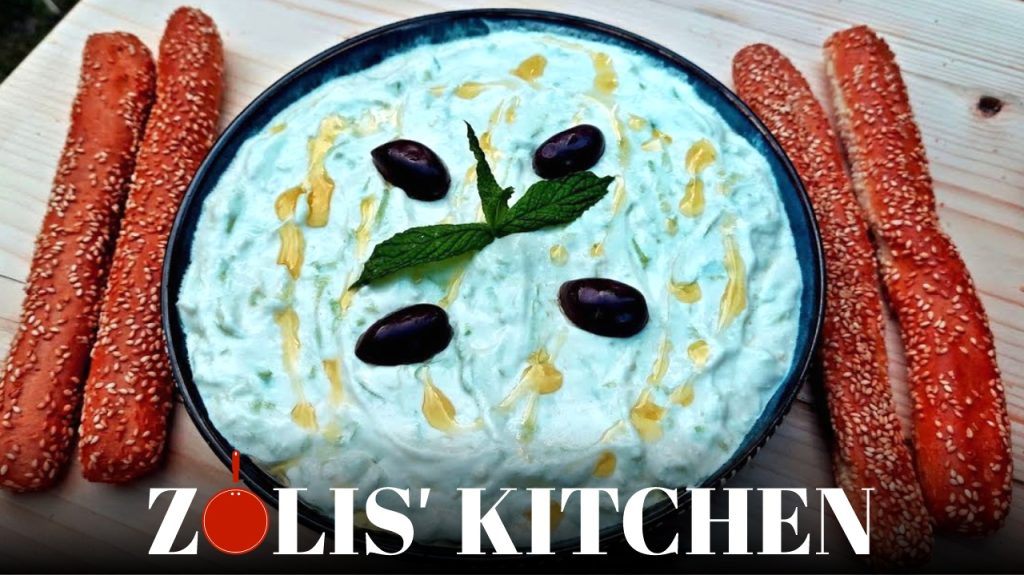 If you're a fan of Greek cuisine, then you've most likely encountered the tantalizing flavors of tzatziki. This refreshing and creamy dip has become a beloved staple in Greek cuisine, known for its vibrant taste and versatility. Whether you're enjoying it as a dip for pita bread or as a sauce for grilled meats, tzatziki never fails to impress with its tangy and garlicky goodness.
Creating the perfect tzatziki sauce is an art in itself, and we're here to guide you through the process. Prepare yourself for a culinary adventure as we unravel the secrets of crafting an authentic Greek tzatziki that will transport your taste buds to the shores of the Mediterranean.
Gather Your Ingredients: A Harmonious Symphony of Flavors
To embark on this tzatziki journey, you'll need the following ingredients:
1 medium cucumber
21.2 oz (600 g) Greek yogurt
1.8 oz (50 g) olive oil
0.5 oz (15 g) vinegar
2 garlic cloves, minced
A pinch of salt
Preparing the Perfect Tzatziki
Begin by peeling the cucumber and using a box grater or food processor to grate it. Take care to remove any excess moisture by squeezing the grated cucumber tightly. Set it aside, allowing its vibrant flavors to shine.
In a bowl, combine the Greek yogurt and grated cucumber. These two ingredients form the creamy base of our tzatziki, providing a cool and refreshing texture.
In a separate small bowl, create a flavor-infused mixture by combining the minced garlic cloves, vinegar, olive oil, and a pinch of salt. Stir them together until the flavors meld and harmonize.
Transfer the garlic-infused mixture into the bowl of yogurt and cucumber. Stir gently but thoroughly, ensuring that every bite will be bursting with the perfect balance of flavors.
For the ultimate taste experience, allow your tzatziki to chill in the refrigerator for at least an hour before serving. This step enhances the flavors, allowing them to meld together and create a symphony of taste on your palate.
Let Your Culinary Creativity Shine
Now that you've mastered the art of crafting traditional tzatziki, it's time to unleash your culinary creativity. Explore various serving options and enjoy the versatility of this delightful dip. Serve it alongside freshly baked pita bread, as a cooling accompaniment to grilled meats, or as a zesty topping for your favorite Mediterranean dishes. The possibilities are endless, and the flavors will transport you to the sun-drenched shores of Greece.
So, embrace the spirit of Greek cuisine and elevate your culinary repertoire with the irresistible allure of homemade tzatziki sauce. With its creamy texture, vibrant flavors, and aromatic garlic, this classic Greek dip is sure to become a star on your table, enchanting your taste buds and leaving you craving more. Embark on your tzatziki adventure today and let your culinary journey begin!
Nutrition Facts
1 servings per container
---
Calories1457
Amount Per Serving% Daily Value *
Total Fat 95g

147

%
Cholesterol 80mg

27

%
Sodium 303mg

13

%
Amount Per Serving% Daily Value *
Potassium 478mg

14

%
Total Carbohydrate 125.1g

42

%

Dietary Fiber 1.6g

4

%
Sugars 117.2g

Protein 34.3g

68

%
* The % Daily Value tells you how much a nutrient in a serving of food contributes to a daily diet. 2,000 calories a day is used for general nutrition advice.